Queen of Raw & WFEN Join Forces in Sustainable Fashion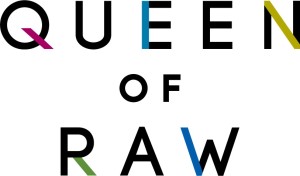 Certified Wildlife Friendly® materials now featured to pro-wildlife fashion designers
FOR IMMEDIATE RELEASE
NEW YORK CITY, NY: – 19 APRIL 2017 – Wildlife Friendly Enterprise Network (WFEN), a
global community dedicated to developing products that protect wildlife and bring economic vitality to rural landscapes, is pleased to announce an exciting new partnership with Queen of Raw, an online platform that sells innovative and sustainable raw materials to designers around the world.
Each Wildlife Friendly® fiber or material sourced from Queen of Raw is supporting coexistence efforts in some of the most spectacular landscapes left on earth and is improving the livelihoods of people who hold the fate of the world's most endangered
wildlife in their hands. WFEN products include Lemur-friendly silk and raffia from Madagascar, merino wool from ranchers coexisting with Guanacos and other wildlife on Peninsula Valdes in Patagonia, Argentina, felt and yarn supporting the survival of Snow Leopards in Mongolia, beadwork as an alternative livelihood to illegal poaching in Kenya, and Italian cashmere produced in harmony with Wolves.
By purchasing Wildlife Friendly® products through Queen of Raw, designers and their consumers will be empowered to create change on the ground for people and wildlife. This unique partnership will make Queen of Raw a Founding WFEN Corporate Network Member along with other leading edge companies in the global fashion industry, including Kering and Stella McCartney.
"We're fielding keen interest in Wildlife Friendly® Certified fibers and raw materials from the sustai
nable fashion world" said Julie Stein, Executive Director and Co-Founder of WFEN, "and this new partnership with Queen of Raw will showcase our network's conse
rvation heroes, artisans, and farmers, many of whom are women, to designers seeking sustainable sourcing options in New York City and beyond. We couldn't be more excited to be working with Stephanie and her team."
"Queen of Raw was founded to fill the gap between supply and demand in the raw materials supply chain" said Stephanie Benedetto, CEO and Co-Founder of Queen of Raw, "and working with Julie and a powerful organization like WFEN will allow us to accomplish our goals while contributing to a sustainable, waste-eliminating fashion environment. Together we can change the world!"
###
About Wildlife Friendly Enterprise Network
WFEN and its certification programs represent grassroots farmers, ranchers, artisans, indigenous peoples, and conservation heroes from around the world. This includes two World Bank Development Marketplace Award winners, a U.N. Equator Prize winner, leadership in the world's marketplace for REDD+ Carbon Offsets, a Time Hero for the Planet, and a National Geographic Big Cats Initiative grantee. Certified Wildlife Friendly® products contribute to the conservation of over twelve million hectares of diverse wetlands, forests, and grasslands. They also protect keystone endangered species in Asia, Africa, Europe, and Latin and North America – including the snow leopard, tiger, elephant, cheetah, red panda, and wolf – and benefit over 200,000 people through increased food security, income, and employment. For more information visit: www.wildlifefriendly.org
About Queen of Raw
Queen of Raw is the online destination for designers to source cutting-edge raw materials directly from suppliers. Its global suppliers have been selected for their innovative raw materials, values around sustainability, and avant-garde approach to fashion and technology. Queen of Raw was recently named a NASA/NIKE/IKEA/U.S. Dept. of State LAUNCH.org Innovator. With family roots in the fashion and textiles business for over 100 years, its CEO serves on the Board of Advisors of the New York City Fair Trade Coalition and as co-host on Material Is Your Business podcast. For more information visit: www.queenofraw.com
Contact
Queen of Raw
Stephanie Benedetto: stephanie@queenofraw.com
Wildlife Friendly
Julie Stein: Julie@wildlifefriendly.org

WILDLIFE FRIENDLY ENTERPRISE NETWORK WELCOMES GLOBAL FASHION BRAND STELLA MCCARTNEY AS A FOUNDING CORPORATE MEMBER
Stella McCartney Becomes the First Global Fashion Brand to Support the Development of Wildlife Friendly® Products That Help People and the Planet
 FOR IMMEDIATE RELEASE
London – April 17 2014 – The Wildlife Friendly Enterprise Network  (WFEN), a global community dedicated to supporting products that conserve threatened wildlife and contribute to economic vitality in rural landscapes, and Stella McCartney, a brand with a commitment to sustainability, are pleased to announce an exciting new partnership dedicated to protecting wildlife.
WFEN Corporate Network Members are working towards sourcing Wildlife Friendly® products through their own supply chains and share the WFEN vision for a world where people and wildlife not only coexist but thrive. WFEN Corporate Members are committed to creating beautiful products that are made in a manner that respect the producers, land, and wildlife. Stella McCartney, supports WFEN in its mission to empower and educate consumers and to create change on the ground by providing a market incentive for farmers, ranchers and local communities to improve their production practices. By linking the worlds of sustainable agriculture and sustainable fashion, each garment produced has the potential to tell a story about responsible consumption and can support sustainability throughout the fashion supply chain.
"This unique partnership will benefit global consumers by providing a wider range of truly Wildlife Friendly® choices and enabling them to vote their values with their pocketbooks," said Julie Stein, Executive Director of Certified Wildlife Friendly®. "Stella McCartney has consistently embraced a Triple Bottom Line approach to business. We applaud the brand's leadership in initiating efforts towards responsible sourcing across a range of Wildlife Friendly® fibers, textiles and raw materials from around the globe. We don't have to choose among people, planet or profit, but instead can work to benefit both business and biodiversity."
WFEN membership is open to businesses and non-governmental organizations who are committed to the WFEN mission and who actively contribute to Wildlife Friendly® business practices. This contribution may be through building Wildlife Friendly® supply chains, production, sourcing and selling Certified Wildlife Friendly® products, building increased awareness and demand with consumers, and implementing best practices for biodiversity conservation and business.
About Stella McCartney
Stella McCartney is a 50/50 joint venture partnership between Ms. Stella McCartney and Kering established in 2001. A lifelong vegetarian, Stella McCartney does not use any leather or fur in her designs. The brand's ready-to-wear, accessories, lingerie, fragrance, kids and adidas by Stella McCartney collections are available through 35 other free-standing stores including London, New York, Los Angeles, Tokyo, Hong Kong, Paris, Milan and Shanghai, as well around 600 wholesale accounts in key cities worldwide. For additional information, please visit: www.stellamccartney.com. Read more »