WFEN and Firepot Nomadic Teas join forces to start the Roar Collaborative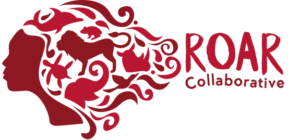 WOMEN LEADING WILDLIFE CONSERVATION
Sarah Scarborough, founder of Firepot Nomadic Teas, has teamed up with Julie Stein, executive director and co-founder of Wildlife Friendly Enterprise Network to start Roar Collaborative, a new project that is helping women lead wildlife conservation across the globe by offering training, skill-sharing and market access to young women in tea origin regions with the goal of building self-sufficiency.
Since 2001, Firepot has donated one percent of its sales to foundations supporting women and wildlife in tea origin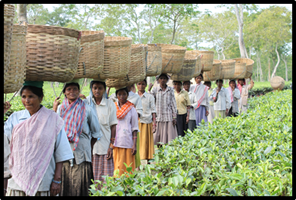 countries in an effort to make a connection between tea lovers and growers, seeking to improves the lives of both. Firepot has been able to achieve that mission through its partnership with One Percent for the Planet, a global network of business, nonprofits and individuals working together for a healthy planet. Passionate about maintaining the principles of ethical trade and organic sourcing, Scarborough has multiple degrees in environmental studies, agroecology and sustainable development and received a Congressional Award of Merit for her advocacy of Fair Trade in 2005.
A GLOBAL COLLABORATION
Currently funded by one percent of Firepot's sales, Roar Collaborative provides education and support for young women by fostering leadership opportunities and enabling women to become conservation leaders, social entrepreneurs and change-makers in their communities. Building on the belief that innovative, sustainable and diversified businesses emerge when women take a stand in leading wildlife conservation, Roar Collaborative gives women access to the tools they need to make a difference thorough sustainable wildlife tourism, biodiverse spice production or textile and jewelry design.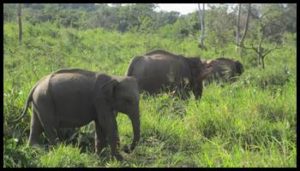 The Wildlife Friendly Enterprise Network is an international organization that helps conserve threatened wildlife while contributing to the economic vitality of rural communities. Its mission is to protect wildlife in its natural habitat, as well as agricultural lands in-between, by certifying enterprises that assure people and nature coexist and thrive by using the power of the marketplace to create on-the-ground change. The Network consists of conservationists, businesses, artisans, farmers, ranchers and herders, harvesters and indigenous peoples from around the world.
MAKE A DIFFERENCE
Businesses and individuals can join the collaborative by hosting local events to cultivate personal growth and knowledge or by becoming a partner through investing in micro-loans to help women start their own businesses. Donations can also be made online to go directly towards funding programs to raise awareness and foster education and skill development in young women and girls.
Please visit the collaborative's website at www.roarcollaborative.com to learn more about the project and ways to get involved.
About Firepot Nomadic Teas
Created in 2001 by world-traveler and sustainable living expert, Sarah Scarborough, Firepot Nomadic Teas is a quality tea company that takes pride in its commitment to quality and ethical trading practices. Its organic teas and spices are sourced from producers in Africa, India and Asia, and offer an authentic taste of some of our globe's most inspiring cultures. Firepot donates one percent of all sales to the empowerment of women and preservation of wildlife in tea origins. For more information, visit www.firepot.com, or check out Facebook, Instagram and Twitter.
MEDIA CONTACT
BREAD & BUTTER PUBLIC RELATIONS
Alli Bridgers                                        Diana Barton
615.540.0266                                       615.540.0266