Cash in your E-Waste for Wildlife here: 2nd Life  (free shipping too!!)
Please help us save wildlife, reduce toxins in the environment and promote a circular economy through our new partnership with 2nd Life.  Cash in your Used Electronics and Everyone Wins!  
Slide to browse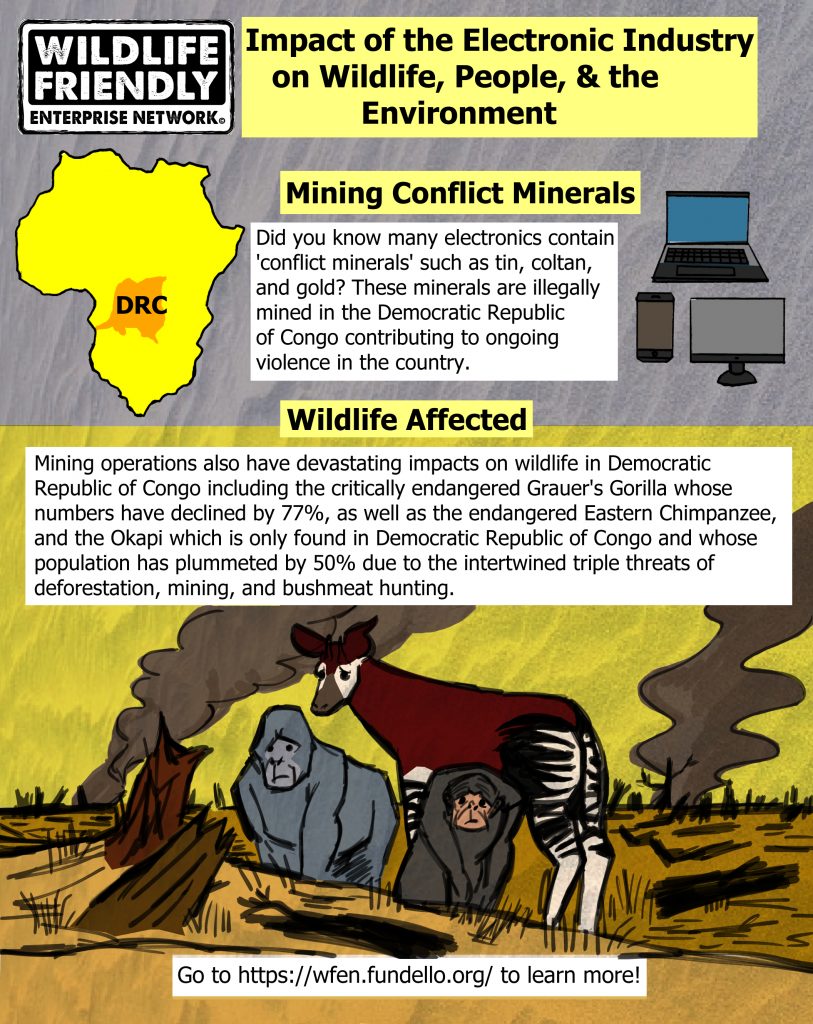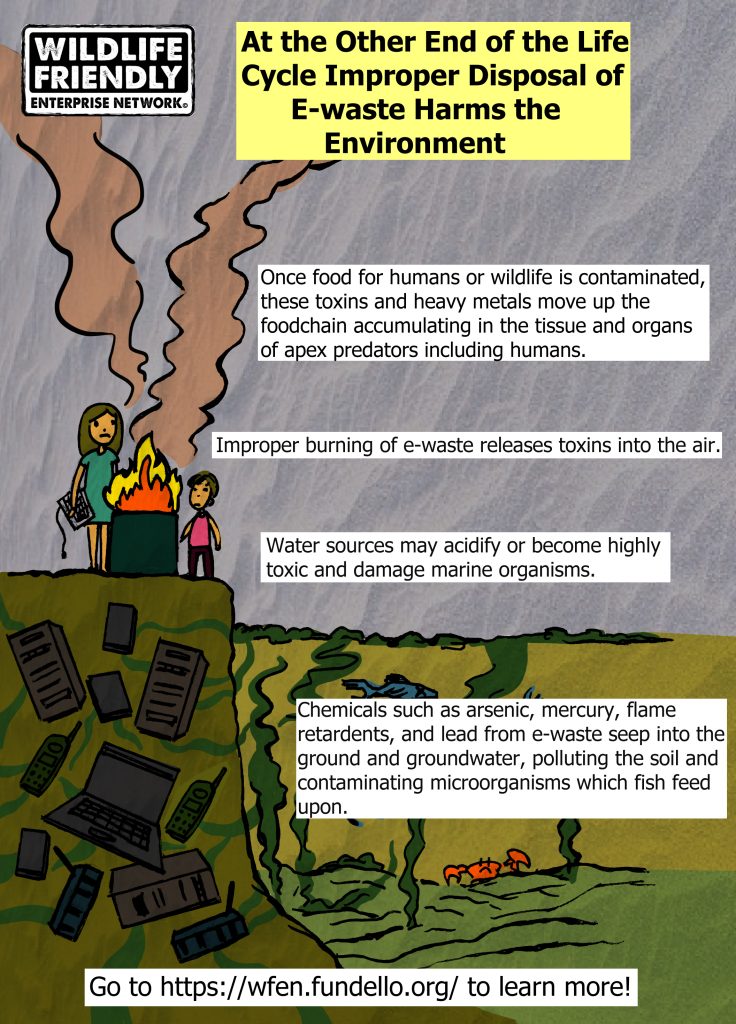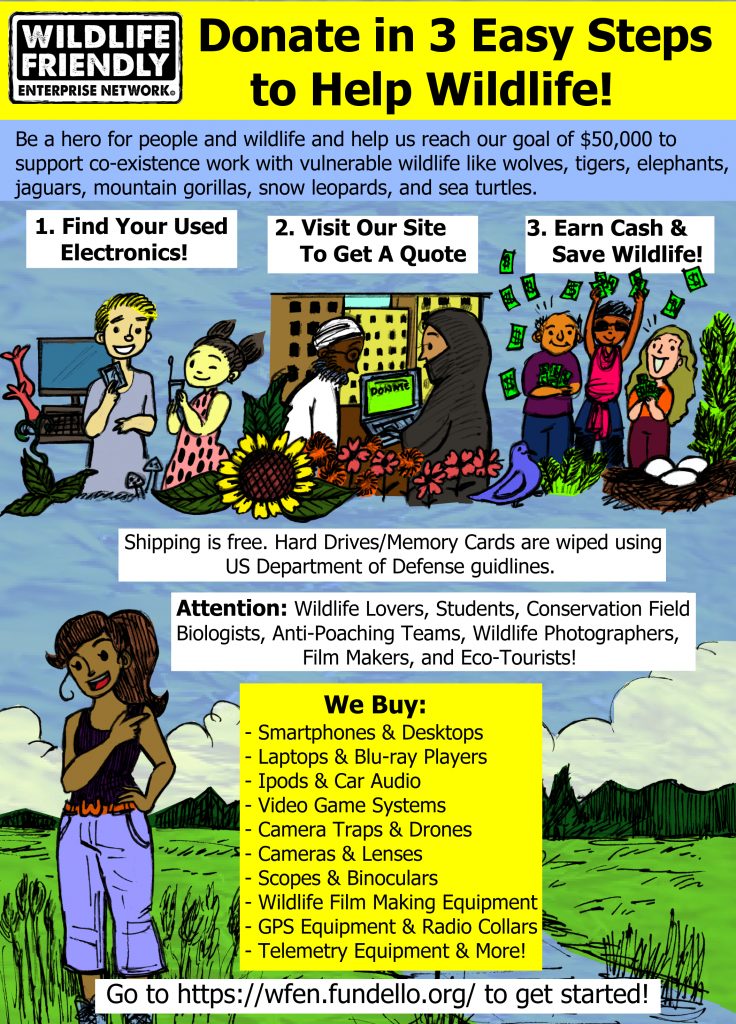 According to the United Nations report Global E-waste Monitor 2017, in 2016, the world generated 44.7 million metric tonness of e-waste – or 4500 Eiffel Towers annually – with only 20% of that recycled through appropriate channels. This presents a challenge to sustainable development and achievement of the Sustainable Development Goals (SDGs). The amount of e-waste is expected to increase to 52.2 million metric tonnes by 2021. The UN estimates the total value of all raw materials present in e-waste at approximately 55 Billion Euros in 2016, which is more than the 2016 Gross Domestic Product of most countries in the world. With many product life cycles measured in months as consumers trade up to gain access to newer technology, and a high percentage of consumers owning multiple devices, circular economy models need to be adopted to encourage closing the loop through recycling while also mitigating pollution of the environment.
With special thanks to Christina Chan,  Society of Children's Book Writers and Illustrators, for our awesome Infographics!