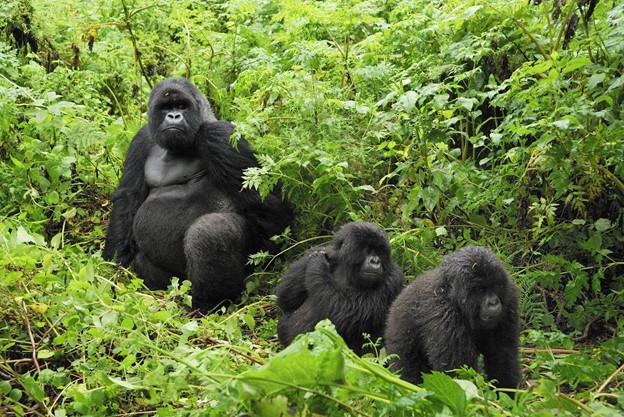 Certified Gorilla Friendly™ Eco-label Extended to Bwindi Park Edge Communities in Uganda
Certified Gorilla Friendly™ Eco-label Extended to Bwindi Park Edge Communities in Uganda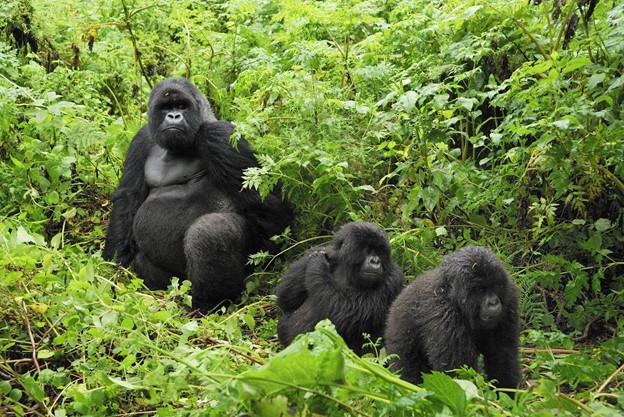 (Photo credit: Thomas Marent)
The Mountain Gorilla (Gorilla beringei beringei) is classified as an endangered species by the IUCN Red List of Threatened Species, with a current estimated population of 1,063 individuals. Found only in the Virunga Transboundary Landscape that includes Uganda, Rwanda, and the Democratic Republic of Congo, mountain gorillas are extremely vulnerable to disease transmission, human-wildlife conflicts, and habitat degradation. Wildlife Friendly Enterprise Network (WFEN), in partnership with the International Gorilla Conservation Programme, developed the Certified Gorilla Friendly™ Program with the aim of protecting mountain gorillas and their habitat. A key component of the Certified Gorilla Friendly™ program is the Certified Gorilla Friendly™ ecolabel, which targets certification of tourism-based entities and community-conservation enterprises adjacent to gorilla habitat. This program also aims to ensure that those who manage, operate, and invest in the tourism industry proactively contribute to the conservation of mountain gorillas.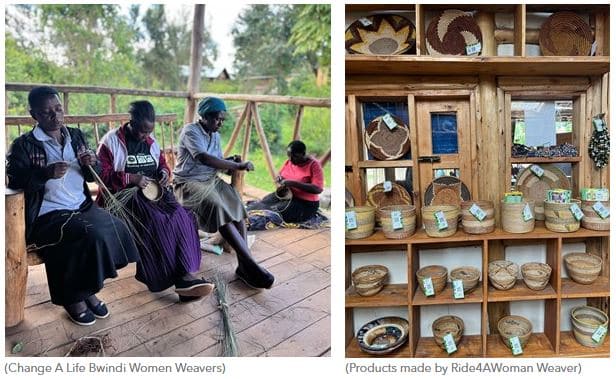 Today, we are thrilled to announce that six community enterprises bordering Bwindi Impenetrable National Park have been Certified Gorilla Friendly™ under the Park Edge Community Products ecolabel. These community enterprises include Change A Life Bwindi, Ride 4 A Woman, Community Initiative For Biodiversity Conservation, Rubuguri-Nteko Handicraft Cooperative Society, Bwindi Community Nutrition Project, and Rubuguri Reformed Poachers Turned Market Gardeners. This great achievement was possible through the generous support of many donors and partners, including the International Institute for Environment and Development (IIED), which led a 3-year Darwin Initiative-funded project 'Local economic development through "pro-poor" gorilla tourism in Uganda', to support the development of improved 'pro-poor' tourism products and services around Bwindi Impenetrable National Park. A number of partner organizations were involved in the project, including IGCP, the Responsible Tourism Partnership (RTP), the Institute for Tropical Forest Conservation (ITFC), and most recently, the Arcus Foundation.
The Certified Gorilla Friendly™ Park Edge Product ecolabel provides an incentive for local community entrepreneurs to take the lead and be active participants in conservation projects in their communities. Certification creates a win-win situation for the conservation status of mountain gorillas in Bwindi Impenetrable National Park and enhances local livelihoods within neighboring communities by providing the certified park edge community enterprises with access to premium markets.
About International Gorilla Conservation Programme (IGCP) (www.igcp.org)
IGCP is a coalition programme of Conservation International, Fauna & Flora, and World Wildlife Fund with a mission to secure the future of mountain gorillas. IGCP achieves this through working in partnership with state and non-state actors in the Democratic Republic of Congo, Rwanda, and Uganda.
About the Wildlife Friendly Enterprise Network
Wildlife Friendly Enterprise Network (WFEN) conserves endangered and threatened wildlife species and their habitats through biodiversity certification programs that also contribute to the economic vitality of rural communities. WFEN uses the power of the marketplace to create on-the-ground change by providing incentives for the protection of biodiversity and enabling the conservation of intact landscapes critical to the provision of ecosystem services. WFEN has developed certification programs that support grassroots farmers, ranchers, herders, artisans, indigenous peoples, and conservation heroes from around the world and ensure that people and nature coexist and thrive.