Himalayan Bio Trade Products Featured in Aveda's Holiday Promotion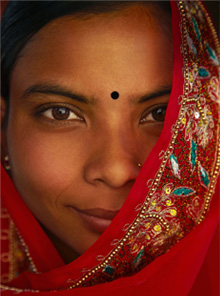 Congratulations to Certified Wildlife Friendly™ Himalayan Bio Trade (HBTL), whose beautiful Lokta bark paper products are featured in Aveda's holiday line along with the unique story of people who manage and protect endangered species and unique high altitude Himalayan forests.
Aveda's stores worldwide are featuring the Nepal project with beautiful store displays and a video that relates how sustainable trade enriches the men, women, and children, while conserving important habitat and cultural traditions.
You can view the Aveda video on the wonderful Nepal work and support Himalayan Bio Trade in their wildlife conservation and community development efforts by purchasing these beautiful products.