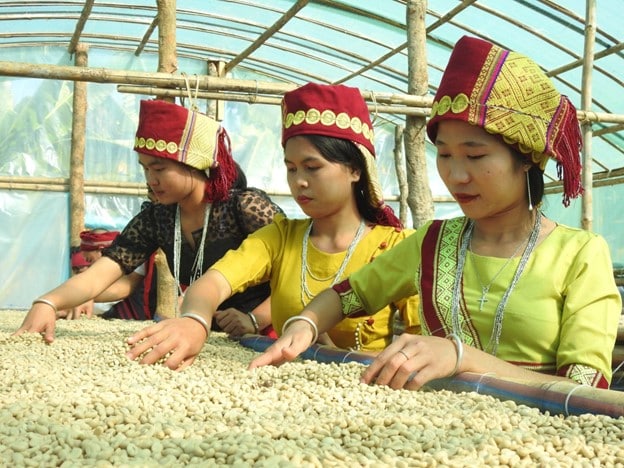 Myanmar Coffee Certified for Conservation of Western Hoolock Gibbon
Myanmar Coffee Certified for Conservation of Western Hoolock Gibbon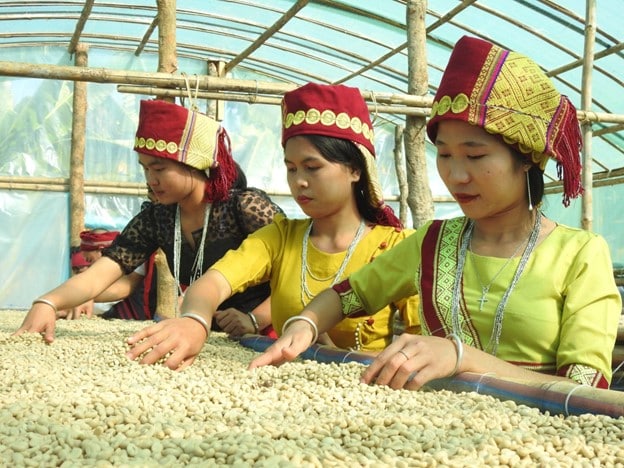 Image credit: Kyaw Kyaw Naing (Fauna & Flora)
As a nation rich in biodiversity, Myanmar is home to many native species of fauna and flora, including one of the world's rarest and most threatened primate species, the western hoolock gibbon (Hoolock hoolock). This iconic species lives in the lush forests of the country's western region and is classified as Endangered under the IUCN Red List of Threatened Species. Unfortunately, the vast majority of primates have experienced drastic habitat loss due to rapid deforestation and fragmentation for unsustainable activities. To ensure the western hoolock gibbon's continued survival, it is necessary to find land-use practices that can help protect and conserve their habitat while providing sustainable livelihood opportunities for the surrounding communities.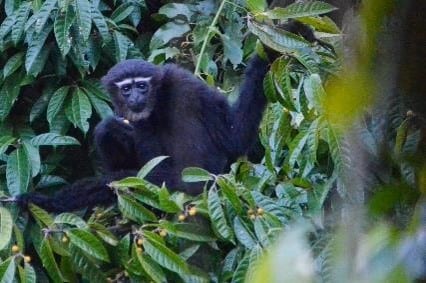 Image credit: Win Naing Oo-FFI
One of the most promising strategies has been the implementation of coffee production in the community lands. In an attempt to protect watershed forests and western hoolock gibbons, Fauna & Flora initiated a community-based conservation programme in the proposed Mann Wildlife Sanctuary landscape of Myanmar through coffee production. Since 2012, Fauna & Flora has been working with Asho Chin Communities Association (ACCA) to conserve wildlife, reduce the conversion of western hoolock gibbon forest habitat, and develop sustainable coffee agroforestry as an alternative to shifting cultivation. Fauna & Flora and Genius Coffee have supported ACCA, a community enterprise founded in 2018, through the provision of both technical and financial support to develop the coffee value chain and improve local livelihoods through stable incomes from coffee production.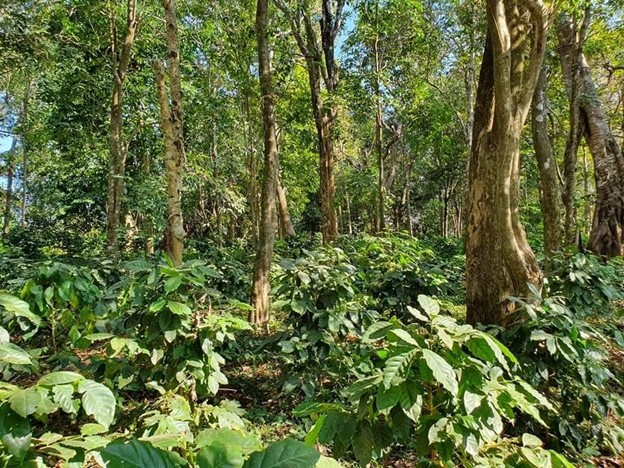 Image credit: Kyaw Kyaw Naing-FFI
"Coffee agroforestry has had a positive impact on the conservation of threatened wildlife in the region", said Ngwe Lwin – Country Director, Fauna & Flora, Myanmar Programme. "As coffee plantations require shade, coffee farmers are encouraged to plant trees and conserve the existing trees around the villages, which in turn provides a habitat for the gibbons and other wildlife".
"Building on the successful and positive impact of coffee agroforestry in Myanmar on local livelihoods and the conservation of western hoolock gibbons, we are excited to announce that Asho Chin Communities Association is now Certified Wildlife Friendly™ for its coffee production", said Christine Lippai, Executive Director of Wildlife Friendly Enterprise Network (WFEN). "Together with the support of Fauna & Flora, this certification will guarantee that the coffee producers apply best production practices that target the conservation of western hoolock gibbons".
''Wildlife Friendly certifications encourage local coffee farmers to adopt sustainable practices, which can lead to long-term environmental and economic sustainability. By incorporating wildlife conservation into their livelihood, communities can ensure the continued availability of resources and the preservation of their natural heritage for future generations'', said Salai Soe Win Maung, Communication and Marketing Officer, ACCA.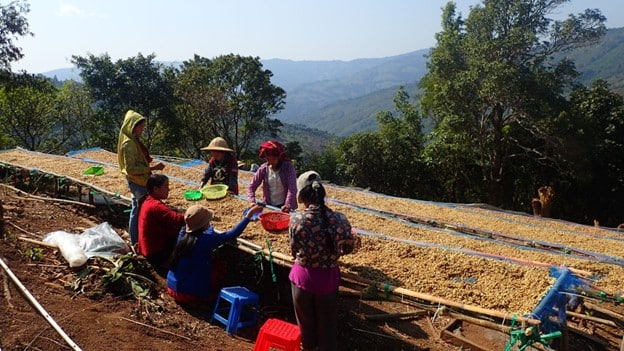 Image credit: Kyaw Kyaw Naing-FFI
Coffee cultivation in Myanmar has increased canopy cover, which is key for forest connectivity for gibbons and has contributed to reduced deforestation. Additionally, the production of higher-quality coffee by small-holder producers has enabled access to the premium market for ACCA. Wildlife Friendly certification is a key for the value addition of ACCA's coffee as it expands to national and international markets. You can learn more about this successful coffee agroforestry project here.
About Asho Chin Communities Association (ACCA)
ACCA is a coffee production community enterprise founded in 2018 with the aim of integrating measures that conserve western hoolock gibbons and other biodiversity ecosystems while contributing towards improving the livelihoods of local communities in Myanmar. ACCA's coffee plantation is located in the Eco-region 'Chin Hills – Arakan Yoma Mountain Range Forest'. The biome of the area is tropical and subtropical moist broadleaf forests, with an altitude between 1,000m and 2,100m, dominated by mixed evergreen broadleaf forests. The area is the main watershed of Man River, absolutely critical for an irrigation dam that provides clean water to 27 villages and irrigation water for smallholder agriculture.
About Fauna & Flora
Fauna & Flora is a nature conservation charity protecting the diversity of life on Earth. For the survival of species and habitats, the planet, and people. As the world's first international conservation charity, Fauna & Flora has been shaping best practices in community-focused conservation for over 120 years. Today, the charity works closely with local conservation partners in over 50 countries to protect habitats, revive the ocean, reduce extinctions, stop illegal wildlife trade, combat climate change, and influence global policy and corporate sustainability. www.fauna-flora.org
About Wildlife Friendly Enterprise Network (WFEN)
Wildlife Friendly Enterprise Network is a not-for-profit organization that conserves endangered and threatened wildlife species and their habitats through biodiversity certification programs that also contribute to improving the livelihoods of rural communities. These certification programs are supporting grassroots farmers, ranchers, herders, artisans, indigenous peoples, and conservation heroes from around the world. Learn more about WFEN at www.wildlifefriendly.org