Conservation Groups Join Forces with Companies to Create New Jaguar Friendly™ Ecolabel Protecting Jaguars in Three Countries
First-of-its-kind Certified Jaguar Friendly™ label will empower farmers and ranchers, consumers and businesses to protect the largest wild cat in the Western Hemisphere
FOR IMMEDIATE RELEASE
Bogotá, Colombia, Heredia, Costa Rica – MAY 04 2016 The Wildlife Friendly Enterprise Network (WFEN) and Proyecto de conservación de Aguas y Tierras (ProCAT Colombia)-Colombia and Sierra to Sea Institute (S2S) – Costa Rica, announce a new collaborative effort to harness market forces for big cat conservation called Jaguar Friendly™. Farmers, ranchers and agricultural producers in these three important jaguar range countries will put in place Jaguar Friendly™ farming practices that maintain forest canopy to protect these iconic cats in rural agricultural landscapes and enable connectivity between protected areas. Through this initiative, companies that source products grown on land actively used by jaguars will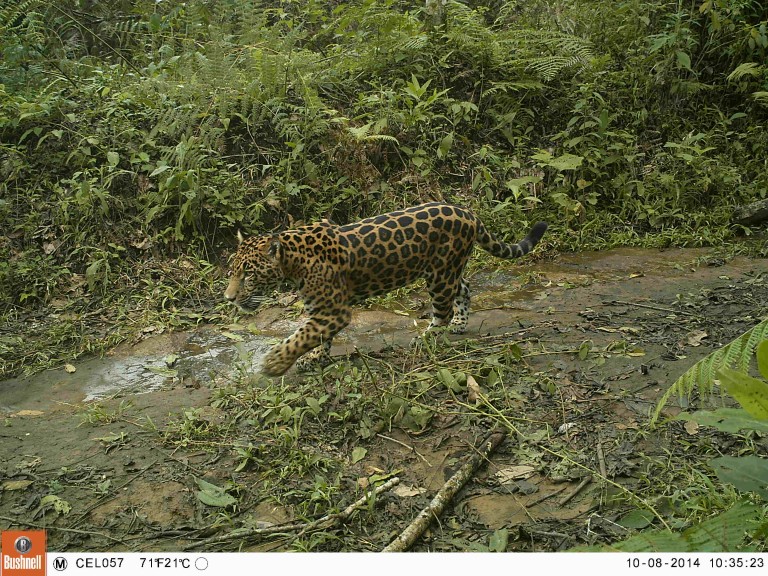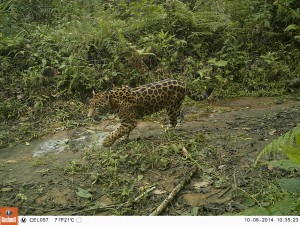 be able to give consumers the choice to support conservation efforts by choosing Jaguar Friendly™ products including beef, cattle, coffee, sugar cane, pineapple, honey, fruit crops, flowers and tourism.
"We are really excited about the Jaguar Friendly™ initiative" said WFEN Director Julie Stein, "because it will allow us to test the idea of using certification, incentives, and market forces to ensure safe passage for these cats as they leave protected areas and move across agricultural lands, where they sometimes come into conflict with people or livestock. Global consumers are increasingly aware that wildlife, especially large carnivores, are often the invisible collateral damage of our food production systems.
Jaguar Friendly™ will give them a way to vote for coexistence with their wallets."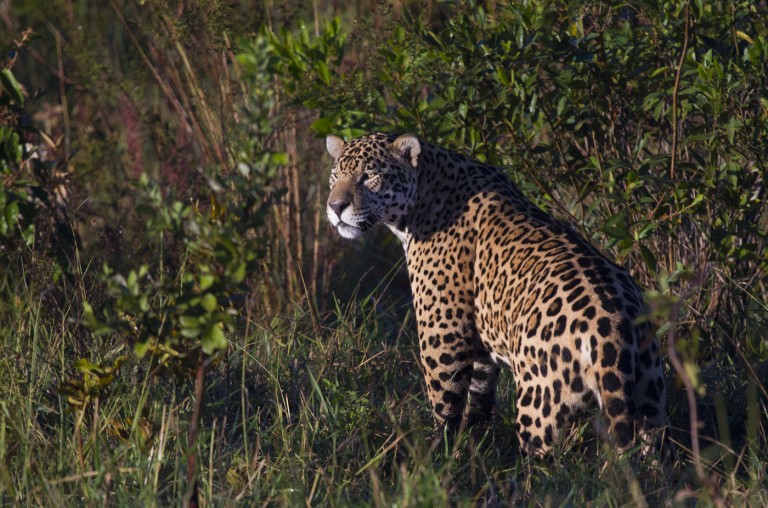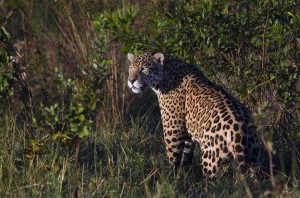 "In Colombia the conflict between wildlife-and local farmers is increasing due to loss of habitat from deforestation and agricultural development, explains Diego Zárrate Charry, Research Coordinator of ProCAT Colombia. "Historically, local people have seen jaguars as their enemy. By involving local people in the design of the Jaguar Friendly™ initiative and working closely with coffee producers in jaguar habitat, we are seeing a growing appreciation by farmers of the value of wild jaguars and recognition of the important role they play on the landscape."
Dr. José F. González-Maya, the Scientific Director for ProCAT Colombia and The Sierra to Sea Institute,Costa Rica, has been advocating for this change as well. "By promoting 'predator-friendly' agricultural practices, the Jaguar Friendly™ initiative provides incentives for farmers making jaguars an asset rather than a threat," said Dr. González-Maya.
"We live in a world where humans are part of the economy of nature, whether we like it or not. Our ultimate vision is to create an economy that supports nature rather than working against it," said Dr. Jan Schipper, Postdoctoral fellow for Arizona State University and the Arizona Centre for Nature Conservation/Phoenix Zoo and cofounder of Sierra To Sea Institute, Costa Rica. "If we succeed, we will have a healthier planet. We must empower local people who hold the future of these native animals in their hands to celebrate them and see them as a sign of successful land restoration. The Jaguar Friendly™ initiative will be a catalyst to include biodiversity in the sustainability movement."
While Jaguars still exist in 18 countries from Mexico to Argentina, they have been eradicated from 40% of their historic range and are extinct in Uruguay and El Salvador. A jaguar was recently documented on video in the U.S. Yet, there has not been evidence of a U.S. breeding population for more than 50 years. Top threats to the jaguar include deforestation, habitat fragmentation and persecution by humans.
##
About ProCAT-Colombia and Sierra to Sea Costa Rica
ProCAT Colombia and Sierra to Sea Costa Rica are sister NGOs that work to develop biological research and to promote social and cultural sustainable development goals using and interdisciplinary approach including the human and natural dimensions of wild felid conflicts. This integrated conservation strategy to protect key species and vulnerable ecosystems in Talamanca, Costa Rica, and the Andes and Caribbean regions of Colombia works to ensure the wellbeing of biodiversity and humans in functional landscapes with shared benefits.www.procat-conservation.org
About Wildlife Friendly Enterprise Network
WFEN and its Certified Wildlife Friendly®, Predator Friendly®, Certified Gorilla Friendly™, and Jaguar Friendly™ certification programs represent grassroots farmers, ranchers, artisans, indigenous communities and conservation heroes from around the world including two World Bank Development Marketplace Award winners, a U.N. Equator Prize winner, leadership in the world's marketplace for REDD+ Carbon Offsets, a Time Hero for the Planet, and a National Geographic Big Cats Initiative grantee. Certified Wildlife Friendly® products contribute to the conservation of over twelve million hectares of diverse wetlands, forests, and grasslands; protect keystone endangered species in Asia, Africa, Europe, the Americas, including the Snow Leopard, Elephant, Cheetah, and Wolf; and benefit over 200,000 people through increased food security, income and employment. For more information visit: www.wildlifefriendly.org
Contacts:
Julie Stein, Executive Director
Wildlife Friendly Enterprise Network
julie@wildlifefriendly.org
José F. González-Maya, Scientific Director
Diego Zárrate-Charry, Research Coordinator
ProCAT Colombia & Sierra to Sea Costa Rica
jfgonzalez@procat-conservation.org
dzarrate@procat-conservation.org


Wildlife Friendly Enterprise Network Teams Up in Unique Partnership with Ethical Fashion Forum and its SOURCE Netork
Ethical Fashion Forum and Wildlife Friendly® Join Efforts to Showcase Sustainable Fashion Combining Substance and Style for the Benefit of People and the Planet
FOR IMMEDIATE RELEASE
London – Feb. 17, 2014 – The Wildlife Friendly Enterprise Network (WFEN), an organization dedicated to the development, certification and marketing of products that conserve threatened wildlife while contributing to the economic vitality of local communities, is pleased to announce that it has joined forces with the Ethical Fashion Forum's SOURCE Network in a unique new partnership. SOURCE Network, the global platform for sustainable fashion which provides tools and services for the fashion and textiles industries, and WFEN, with a network comprised of the worlds experts on wildlife conservation and sustainable development, will work together to promote conservation of some of the world's most endangered species, living next to some of the most economically disadvantaged communities, in some of the most spectacular landscapes left on earth through sustainable fashion, working from field to final product to promote responsible production practices, enterprise development, education, branding and retail.
As part of this partnership WFEN also welcomes Ethical Fashion Forum as its 3rd Founding Corporate Member.  Julie Stein, co-founder and Executive Director of WFEN said "We are fielding increased interest from the sustainable fashion world in 'greening' their supply chains through Wildlife Friendly® sourcing.  This is a fantastic opportunity for both organizations to raise awareness and increase impact. We believe this two-way partnership will build on that growing momentum truly combining style with substance for global consumers."
One channel through which WFEN expects to reach these consumers is via a regular expert guest column for SOURCE Intelligence, the largest B2B resource for sustainable fashion. The Wildlife Friendly® certified 'cashmere with a conscience' project lead by the Wildlife Conservation Society was featured by Ethical Fashion Forum's SOURCE Intelligence in an article exploring fashions 'wild' side and sourcing with conservation in mind.
In addition, WFEN and its certified enterprises are already benefitting by effectively expanding the reach of often rural and remote enterprises through online and in person events. The Wildlife Friendly® certified Women for Conservation project which works with women living in the buffer zone outside of two important bird reserves in Colombia, recently participated in a curated global showcase for sustainable fashion called Brand Preview enabling them to access a worldwide audience through Ethical Fashion Forum's 7000 members in 130 countries. This sustainably produced jewelry line not only empowers women artisans to become financially independent but makes them conservation pioneers and catalysts for change in their own communities through linked initiatives to protect two critically endangered birds, El Paujil de Pico Azul (Crax alberti) and the Santa Marta Parakeet (Pyrrhura viridicata), both endemic to Colombia. Read more »