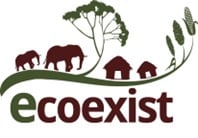 Joining Forces for Elephant Conservation: Ecoexist Becomes WFEN's Newest Network Member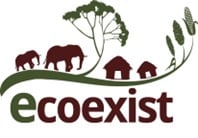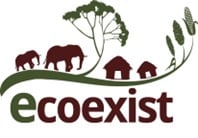 Joining Forces for Elephant Conservation: Ecoexist Becomes WFEN's Newest Network Member
23 March 2023
Ecoexist, a not-for-profit organization based in Botswana joins Wildlife Friendly Enterprise Network as a Network Member. For the past 10 years, Ecoexist has been implementing solutions for human elephant coexistence around the Okavango Delta in collaboration with local communities, government institutions, and the private sector. Wildlife Friendly Enterprise Network is delighted to include Ecoexist in its Network and strengthen our shared vision of landscapes where people and wildlife coexist and thrive.
Botswana is considered a land of elephants, with an estimated 200,000 elephants, it boasts the largest free-roaming population on the planet. This huge (in more ways than one) presence has contributed to human-wildlife conflict in Botswana as elephants compete with local communities for essential resources, such as water. In response to this, Ecoexist's mission is to support the lives and livelihoods of people living with elephants, while also considering the needs of elephants. The main focus of Ecoexist's scope of work is addressing the root causes of conflict, that is: addressing land use conflict and maintaining elephant corridors, building resilience among communities neighboring the elephant's habitat, and finding ways to reverse the cost-benefit imbalance among communities sharing space with part of the largest elephant herd on earth.
One solution initiated by Ecoexist to the problem of human-elephant conflicts in the Okavango Delta has been the development of an Elephant Economy approach that increases tangible benefits to the local communities living with elephants. The important component of an Elephant Economy has been the creation of new value chains for "Elephant Aware Farming", a farming approach that promotes coexistence. Elephant Aware Farming is a farming practice where farmers leave open major elephant corridors, use a variety of elephant deterrent methods to keep elephants out of their fields, and practice conservation or climate smart agriculture to increase yields and enhance resilience to crop raiding. This farming approach has also contributed towards reducing land conversion and clearance through "slash and burn" practices.
Ecoexist is also supporting farmers with creating market-linkages. Surplus produce harvested by Elephant Aware farmers is linked to willing markets that pay a premium price as a reward for their pro-coexistence efforts. Farmers are taken through a verification process to assess whether their produce is Elephant Aware before linking the products to premium price markets. One of the businesses purchasing Elephant Aware produce is the Okavango Craft Brewery, an enterprise that turns millet produced by Elephant Aware Farmers into quality craft beer that is sold into the tourism industry. By supporting and further developing the new Elephant Aware Farming value chain, Ecoexist hopes that more benefits will be realized by more farmers in the future, as a result of their pro-coexistence practices.
Wildlife Friendly Enterprise Network and Ecoexist share a joint vision where additional revenue streams provide another 'tool in the toolbox' for coexistence in landscapes where people and key wildlife species occur.
About Wildlife Friendly Enterprise Network
Wildlife Friendly Enterprise Network (WFEN) has developed certification programs that support grassroots farmers, ranchers, herders, artisans, indigenous peoples, and conservation heroes from around the world. WFEN certification programs contribute to the conservation of over fourteen million hectares of diverse wetlands, forests, and grasslands; protect keystone endangered species in Asia, Africa, Europe, and Latin and North America, including the slow loris, snow leopard, elephant, gorillas, puma, guanaco, cheetah, giant ibis, and wolf; and benefit over 400,000 people through increased food security, income, and employment.
For more information visit: www.wildlifefriendly.org Instagram: @wildlifefriendly