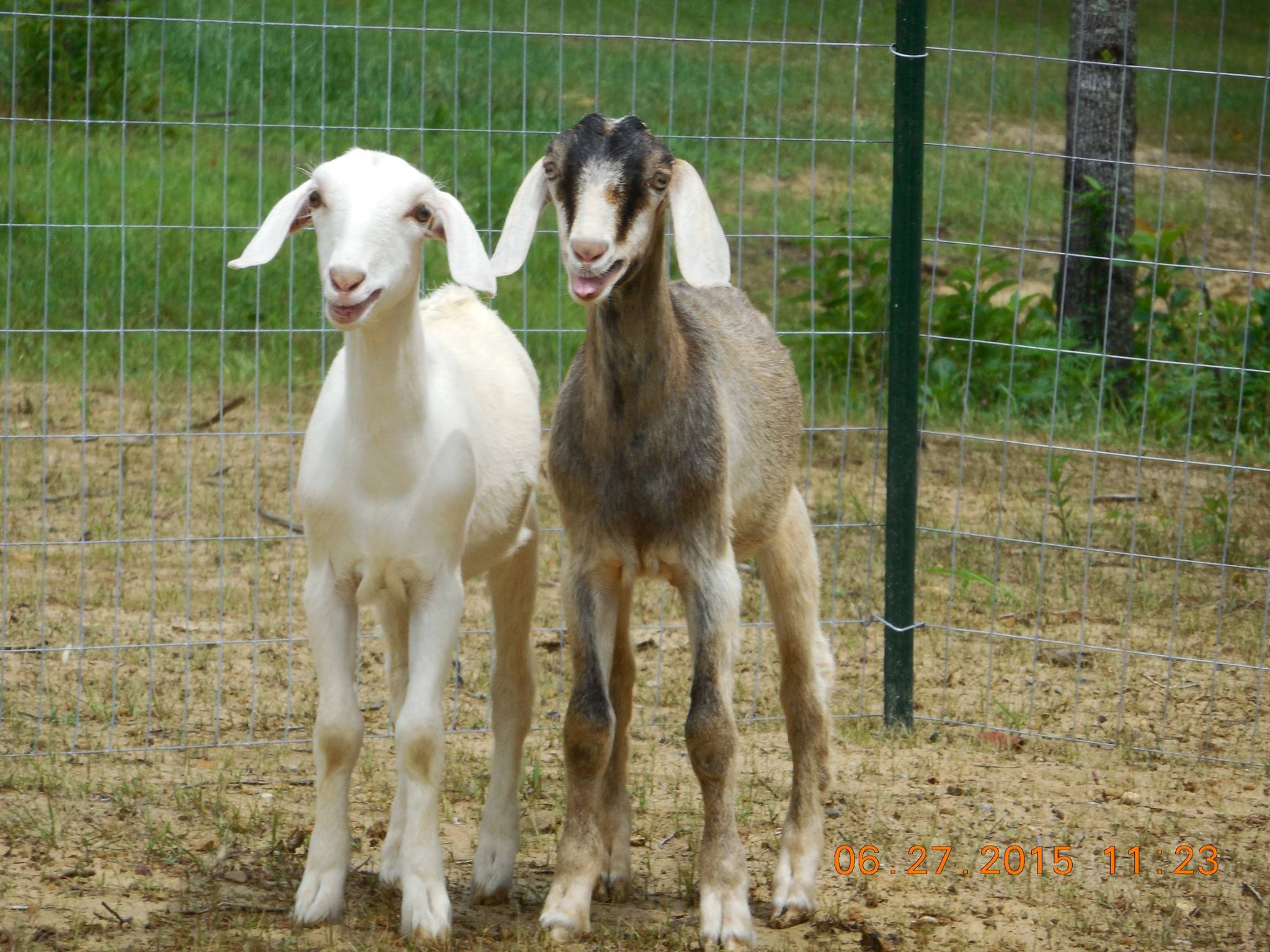 Eastern Kentucky Farm Achieves Certified Wildlife Friendly Status
Cuddle Coop Farms Offers Habitat and Home-Grown Ingredients
FOR IMMEDIATE RELEASE
WILLIAMSBURG, KY (September 9, 2015) Running an 8-acre farm near the 700,000 acre Daniel Boone National Forest, one of the most rugged areas in South Central Kentucky, Greg Sims and his wife, Cathy don't mind the idea of sharing a little of his bounty with wild neighbors. Yet, he is careful to ensure his small flock of laying hens, young goats and bee hives do not become easy prey for area wildlife.
"If there are critters around, we've got them," notes Greg. The Daniel Boone Forest is home to black bear, bobcats and coyotes, along with several endangered bat species.
Greg has a made a number of adaptations to ensure predators don't get an easy meal from his farm, despite being open to wildlife passage and having 4 acres of woods. He uses a highly-secure shed to house his chickens and goats at night. And, he and his dogs are a frequent presence around the farm throughout the day when the animals are out on pasture.
To protect the coop against hawks, Greg zig-zagged nylon cord above the run, strung with old compact disks, which glint in the sun and rotate in the breeze. While abundant on the property, "I haven't had a hawk come near the coop in almost 3 years" says Greg. A heavy door and secure opening mechanism keep out possums, raccoons, and foxes, among other potential visitors.
Cuddle Coop Farms achieved Certified Wildlife Friendly® status for its proactive attention to coexistence with wildlife. With dairy goats and honey bees as recent additions to the farm, electric fence and motion detector lights may soon join the Cuddle Coop's mix of practices. Even more than honey, the pupae, larvae and eggs can serve as a strong attractant to bears.   So far, Greg has found that keeping his livestock secure is both good stewardship and a good investment.
"I've always been an outdoors guy," says Greg, mindful that not too many retired individuals take on the labor of farming as a later-life career. With a market garden dedicated to heirloom vegetables, home-canned products and specialty baked goods prepared by Greg's wife, Cathy, as regular offerings at 3 weekly farmer's markets, the Sims family has to fit relaxation into a demanding lifestyle. Greg expects goat's milk and bee products to become a prominent addition to offerings as his livestock mature.
As a transplant from New Jersey, Greg understands the luxury of having a nearest neighbor one-half mile down the road and elbow room for people and wildlife. "New Jersey was called the Garden State for a reason," he said. With so many family farms in northeast having been converted to housing, Greg is delighted to be surrounded by public land and neighboring farms: "I'm an old marine vet, exploring something I always thought I might want to do.
##
About Cuddle Coop Farms
Cuddle Coop Farms is a family farm in Eastern Kentucky that produces eggs from heritage Black & Lavender English Orpington, Brahma, and Wyandotte hens, along with heirloom vegetables, baked goods, and canned goods including vegetables, salsa, jams, jellies. The farm also offers Jersey Style Dirty Dogs (hot dogs) at 3 farmer's markets per week. Now Certified Wildlife Friendly® for its land management practices, the farm is run by a retired Marine Corps Veteran and his wife. Cuddle Coop Farms is also certified as Kentucky Proud, Appalachian Proud and Homegrown By Heroes. For more information, visit Cuddle Coop Farms on Facebook.
About Wildlife Friendly Enterprise Network
The Wildlife Friendly Enterprise Network and its Certified Wildlife Friendly® and Predator Friendly® programs represent farmers, ranchers, artisans and conservation heroes from around the world. Participating farms in North America maintain and enhance wildlife habitats and employ a mix of careful observation and proactive practices to allow wildlife and livestock to coexist.
Certified Wildlife Friendly® products contribute to the conservation of over twelve million hectares of diverse wetlands, forests, and grasslands; protect keystone endangered species in North America, Africa, Asia and Latin America, including wolves, elephants, cheetahs, spectacled bears and snow leopard, and benefit over 200,000 people through increased food security, income and employment. For more information visit: www.wildlifefriendly.org