Staff
---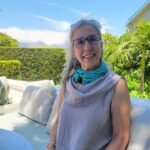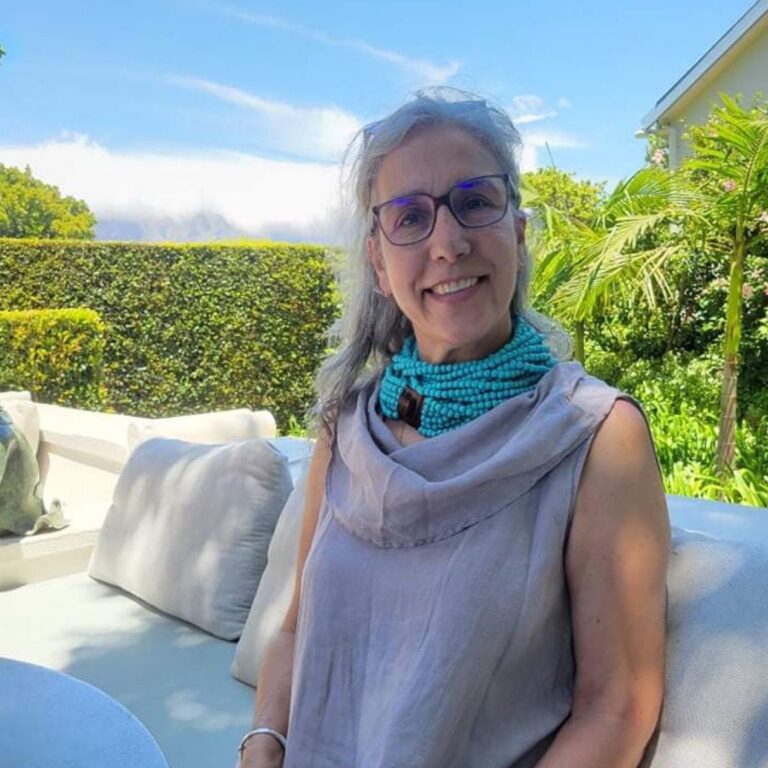 Christine Lippai, Executive Director
Born in the United Kingdom, Christine has spent her professional life living and working overseas. A zoologist by profession she began her career in Australia and has lived and worked extensively in Africa, including in Madagascar, the Seychelles, Zimbabwe, and South Africa, where she has a home. She is interested professionally in the interface between conservation and community livelihoods and has worked over her career to support the development of conservation-enabling natural resource supply chains that seek to create income generating activities built upon conservation.
Whilst living in Madagascar, Christine ran an NGO working with forest communities to produce essential oils that provided the triple bottom line of conservation of forest landscapes, building economic incentives through a solid link between the local communities and the private sector, and improving local livelihoods. She has also worked with and provided advice on sustainable sourcing for the luxury fashion industry.
Christine is excited to join the Wildlife Friendly Enterprise Network and, given her extensive experience in Conservation & Sustainable Development, will be looking to expand and bolster WFEN's impact on biodiversity conservation through enterprise development.
Fun Fact: Christine spent 9 months sailing across the Indian Ocean, from Darwin to Durban, passing through Christmas Island, Cocos Keeling, Sri Lanka, the Maldives, the Seychelles (including Aldabra Atoll).
Christine can be reached via: Christine@wildlifefriendly.org
---
Marissa Balfour, Assistant to the Executive Director

Originally from Connecticut, U.S., Marissa works to develop integrated strategies for biodiversity conservation and sustainable livelihoods through the conservation enterprise approach. She provides general assistance to WFEN's programs to further the overall mission of the organization and supports WFEN operations by building linkages with academic, industry, and professional partners and multilateral entities. Marissa began working with WFEN in 2016.
Marissa also works as the Corporate Benchmarking Biodiversity Strategist at Textile Exchange, and previously has worked with Conservation International, EplerWood International, World Animal Protection, the National Parks Conservation Association, the Biodiversity Research Institute, and the Smithsonian Institution, among others. She has assisted with projects for the IUCN, UNEP, and other organizations, and served as the U.S. Youth Delegate to the 16th Conference of the Parties of the Convention on International Trade in Endangered Species (CITES).
Marissa is a member of the World Commission on Protected Areas, the IUCN Tourism and Protected Areas Specialist Group (TAPAS), and she is a charter member of the TAPAS Biodiversity Working Group. She holds a B.A. in Human Ecology from College of the Atlantic and an M.A. in Environmental Studies from Prescott College with a focus in Conservation Science and Policy.
Fun Fact: Marissa currently helps to manage and promote an iNaturalist project in her home of Key West, which has over 13,000 observations documenting more than 1,400 different species. She has over 400 observations in the project and has recorded over 170 species.
Ms. Balfour can be reached via: Marissa@wildlifefriendly.org
---
Abigail Breuer, Agriculture and Industry Associate
Ms. Breuer works with ranchers and herders on means to fit wildlife and livestock on the landscape and monitor the impact of agricultural practices on rangelands in various locations around the globe. She has developed standards that connect producers of Wildlife Friendly foods and fibers with new markets and also aides WFEN Corporate Members to achieve sustainability targets. Ms. Breuer feels privileged to interact with farms, ranches and supply chain partners pioneering production practices that support biodiversity conservation and rural livelihoods. Breuer holds a B.A. in Biology and Economics from Pomona College and a M.S. in rangeland ecology from the University of California at Davis. Ms. Breuer can be reached via: Abigail@wildlifefriendly.org