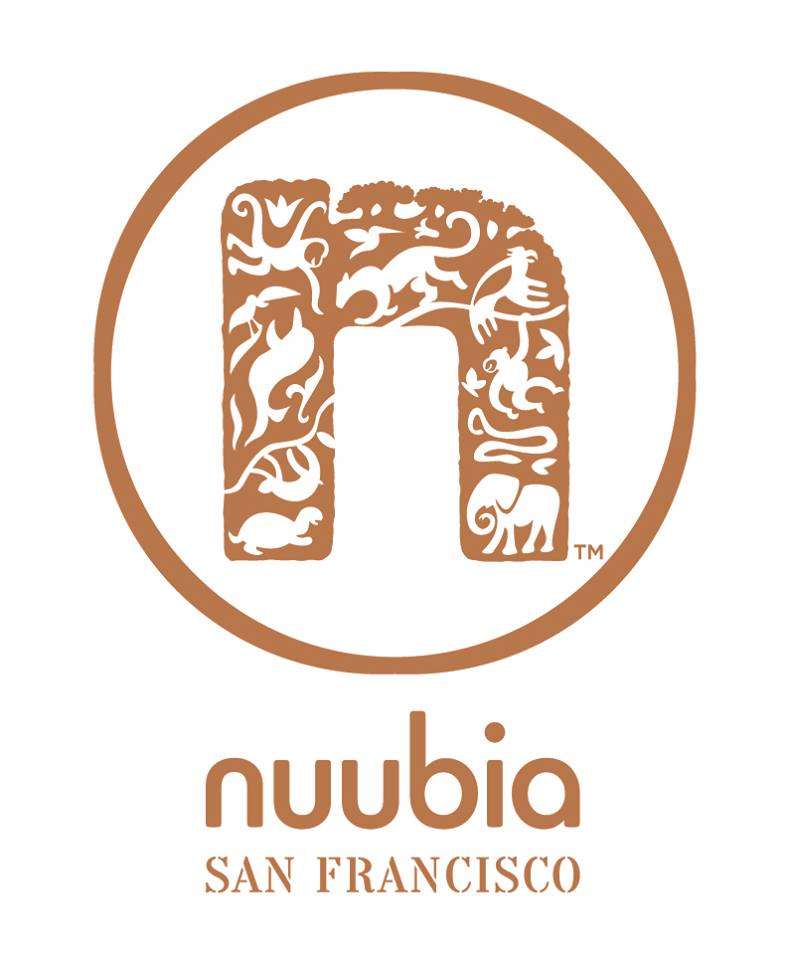 Nuubia San Francisco is the World's First Confectioner to Commit to Sourcing Wildlife Friendly Ingredients
FOR IMMEDIATE RELEASE
WFEN Welcomes Nuubia San Francisco as Founding Corporate Network Member Proving People, Planet and Profit are Compatible
San Francisco – January 6, 2015 – The Wildlife Friendly Enterprise Network (WFEN), a global community dedicated to supporting products that conserve threatened wildlife and contribute to economic vitality for local communities, and Nuubia San Francisco, an artisan chocolatier making fine confections hand crafted from precious, humanely sourced ingredients, are pleased to announce an exciting new partnership blending gourmet sustainably sourced fancy food with international conservation and development.
"We are thrilled and honored to join The Wildlife Friendly Enterprise Network. Conservation is at the core of Nuubia's DNA and we take great care that our commercial aspirations and operations benefit the preservation and protection of our planet," said Nuubia CEO and Co-Founder Alexandra Saunders. "We look forward to partnering with other WFEN members who passionately respect ecosystems, animals and humanity. Working together we can make a difference in people's lives with products that showcase efforts to protect endangered habitats, species and wild ecosystems."
"We met Alexandra and learned about Nuubia San Francisco at the Great Apes Summit and Wildlife Film Festival in Jackson Hole, Wyoming last year," said Julie Stein, Executive Director and co-Founder of Wildlife Friendly®. "Her passion for sustainability from her choice of product packaging to her decision to source both Palm Oil and GMO free in her products was apparent. We are excited to work with Nuubia to protect Great Apes and other key wildlife and habitat around the world and to demonstrate once again that 'green' does not mean a compromise in product quality. People, planet and profit are compatible."
Nuubia San Francisco's new retail location will open this month in the lobby of Twitter's San Francisco headquarters. In addition to being a unique destination for ultra-fine confections, French macarons and ice creams, it will serve as a platform from which to show that fine food producers can be vested in the protection of species, ecosystems and the planet. To further expand consumer awareness, Nuubia San Francisco is also collaborating with the world famous San Diego Zoo, introducing zoo patrons to fine products that are made without the use of palm oil.
WFEN membership is open to businesses and non-governmental organizations who are committed to the WFEN mission and who actively contribute to Wildlife Friendly® business practices. This contribution may be through building Wildlife Friendly® supply chains, production, sourcing and selling Certified Wildlife Friendly® products, building increased awareness and demand with consumers, and implementing best practices for biodiversity conservation and business.
The WFEN advocates for the production of high quality goods and services around the world that deliver measurable improvements for wildlife in wild places and on private lands in between, by promoting community-level economic development and poverty reduction linking incentives and income opportunities to the adoption of conservation practices. By valuing local expertise in devising workable solutions and strategies WFEN recognizes that local investment is essential for the success of wildlife friendly enterprise.
###
About Nuubia Inc
Nuubia San Francisco is a fine artisan chocolatier located in the San Francisco Bay Area whose award-winning products produced with proprietary processes and techniques contain only Earth-friendly ingredients. The Company is committed to inspiring people to care about the planet, value the amazing ecosystems from which ingredients are derived and produce products that are congruent with respecting and preserving the natural environment. For more information visit: Nuubia San Francisco
About Wildlife Friendly Enterprise Network
Certified Wildlife Friendly® and Predator Friendly® represent grassroots farmers, ranchers, artisans and conservation heroes from around the world including two World Bank Development Marketplace Award winners, a U.N. Equator Prize winner, leadership in the world's marketplace for REDD Carbon Offsets, a Time Hero for the Planet, and a National Geographic Big Cats Initiative grantee. Certified Wildlife Friendly® products contribute to the conservation of over twelve million hectares of diverse wetlands, forests, and grasslands; protect keystone endangered species in Asia, Africa, Europe and the Americas, including the Snow Leopard, Elephant, Cheetah, Spectacled Bear, and Wolf; and benefit over 200,000 people through increased food security, income and employment. For more information visit: www.wildlifefriendly.org