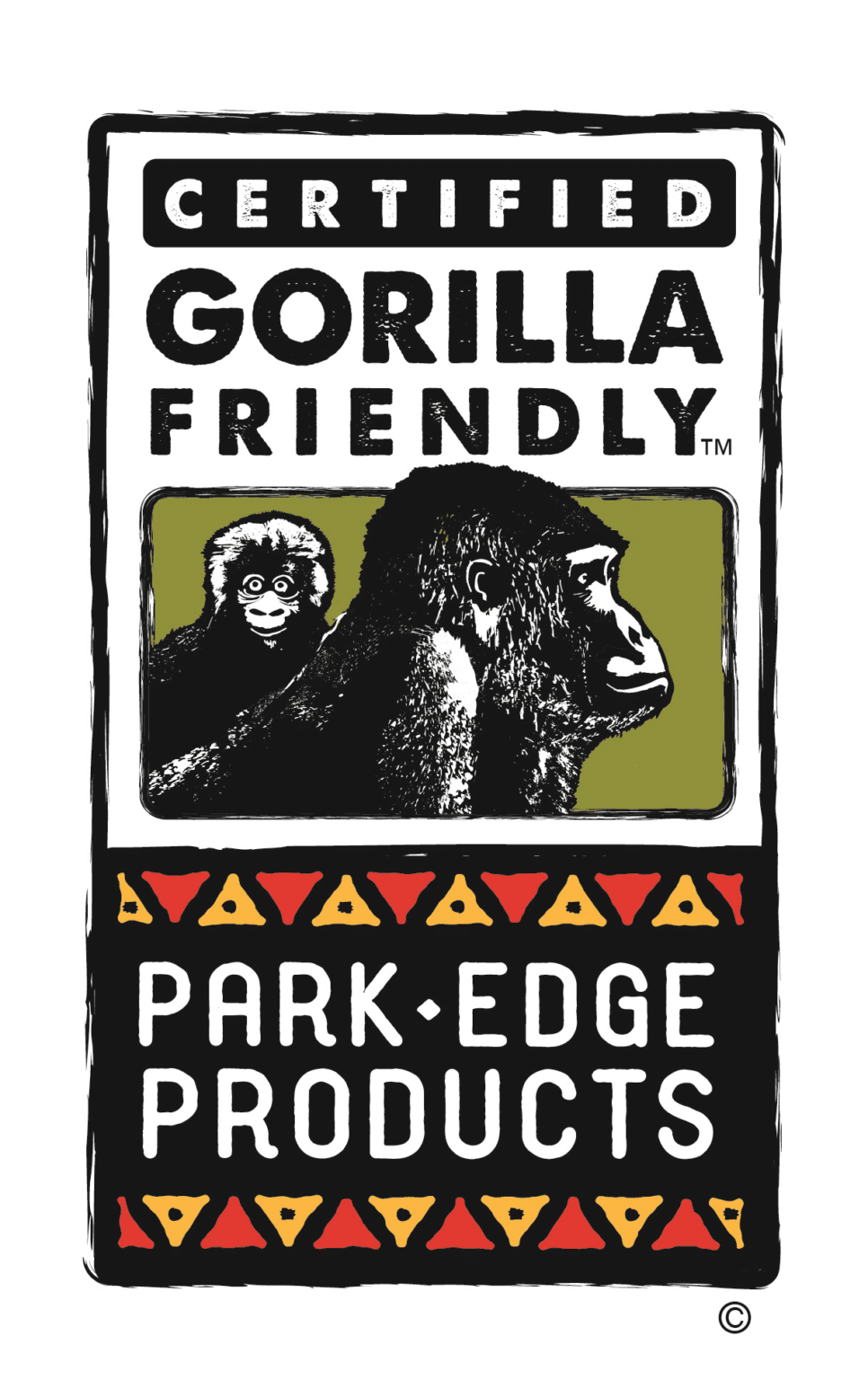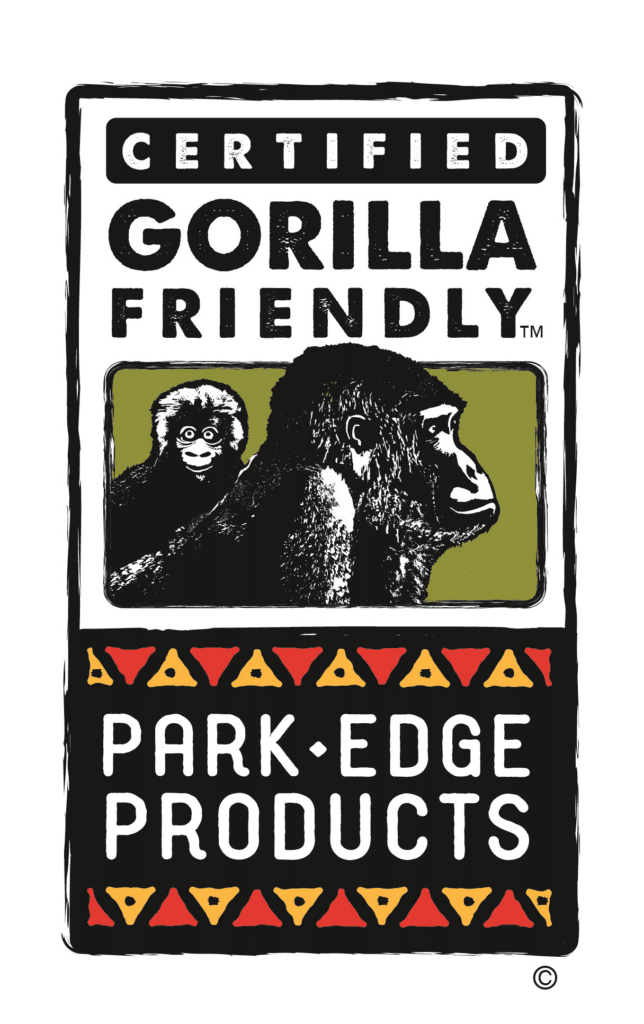 The First Ever Certified Gorilla Friendly™ Park Edge Community Enterprises Around Volcanoes National Park, Rwanda
The First Ever Certified Gorilla Friendly™ Park Edge Community Enterprises Around Volcanoes National Park, Rwanda
21 March 2023
Unique handicraft products and organic honey production by the local cooperatives around Volcanoes National Park are contributing to conservation of the endangered mountain gorilla (Gorilla beringei beringei) and creating sustainable livelihoods for park edge communities.
Mountain gorillas represent a culturally, ecologically, and economically important resource to the three range countries, Uganda, Rwanda and DRC, as well as hold a significant value for tourists globally. Communities living on the periphery of National Parks – the Park Edge – are primary custodians of mountain gorillas. However, these Park Edge households bear considerable costs in terms of crop raiding and loss of livelihoods from wildlife, and receive a disproportionately small amount of the benefits from tourism.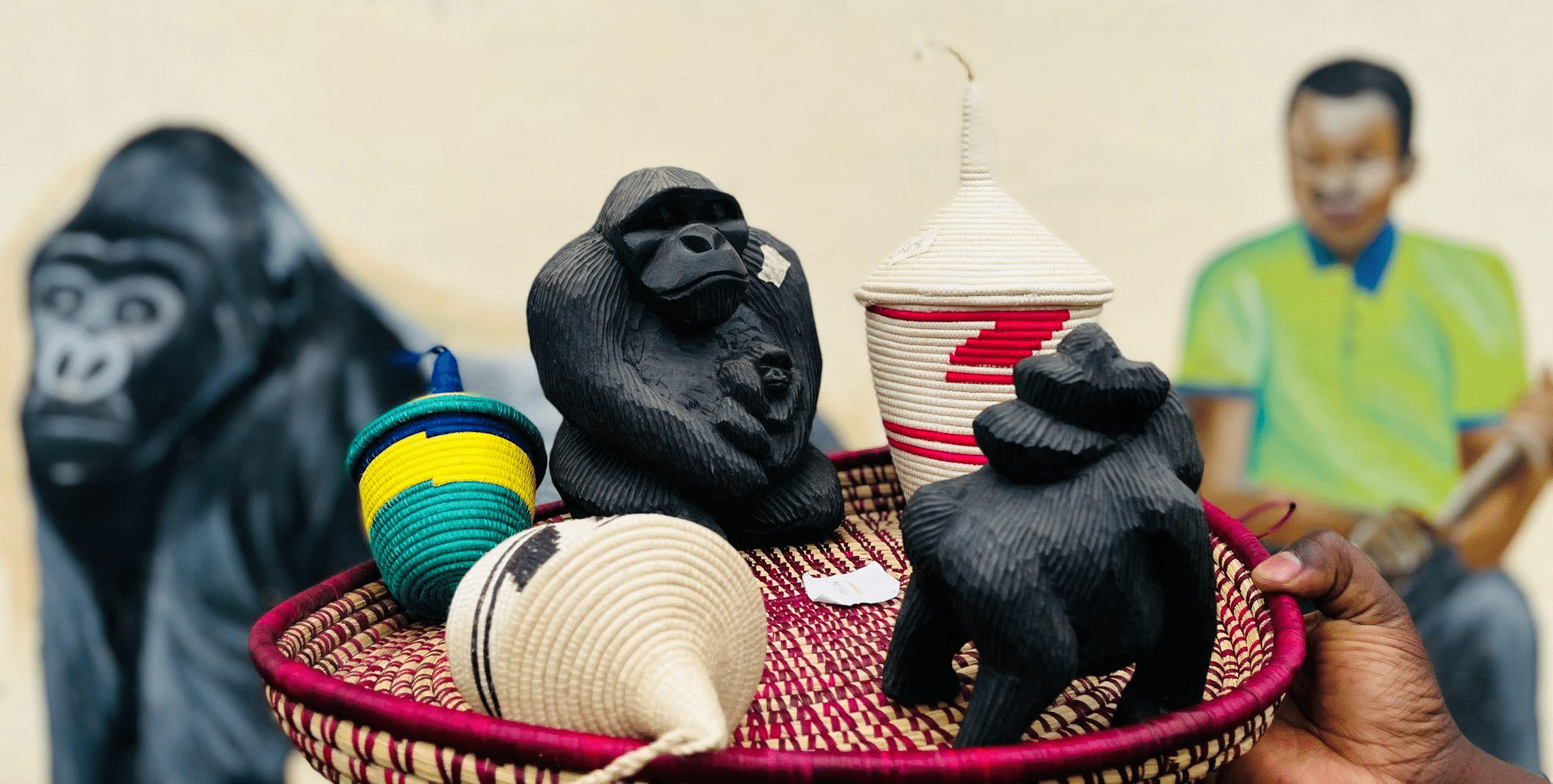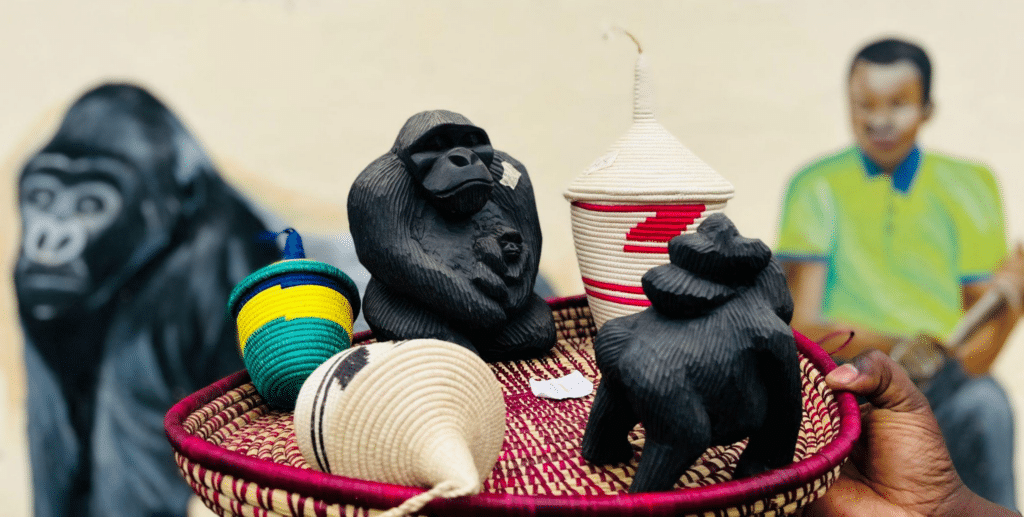 Wildlife Friendly Enterprise Network (WFEN), in close partnership with the International Gorilla Conservation Programme (IGCP), a coalition of Conservation International (CI), Fauna and Flora International (FFI), and World Wildlife Fund (WWF), has developed and is implementing an eco-label – Certified Gorilla Friendly™ Park Edge Products – in the Greater Virunga Landscape. This certification focuses on balancing the demand for tourism revenue with the need to protect mountain gorillas, while ensuring the development of robust community enterprises for sustainable livelihoods in and around gorilla habitat. Certified Gorilla Friendly™ Park Edge Products is one of WFEN's global certification programs and is a unique initiative under the over-arching Certified Gorilla Friendly™ that aims to bring together all key stakeholders in gorilla tourism and conservation.
In 2021, WFEN and IGCP piloted Certified Gorilla Friendly™ with park edge communities in the Volcanoes National Park, with IGCP actively engaging with community enterprises and providing technical support to build environmental awareness and to develop business and marketing skills. This outreach also included a process of intensive product assessment, with the result that the following six enterprises successfully qualified for Gorilla Friendly™ Park Edge Products certification: Red Rocks Initiative for Sustainable Development, COOPAV-Mararo, UNICOOPAV, Hangudushamumigano, Imbereheza Gahunga, and Iteganyirize Kinigi.
"We believe this is a great opportunity to access new markets, receive capacity building that will upscale our cooperatives, and be ambassadors for gorilla conservation, " said Agnes Uwamahoro – COOPAV Mararo.
These enterprises have now joined the global network of certified enterprises at Wildlife Friendly Enterprise Network. Globally, WFEN's certified products are contributing toward conserving over fourteen million hectares of diverse wetlands, forests, and grasslands while protecting keystone endangered species in Asia, Africa, Europe, and Latin and North America, benefiting over 400,000 people through increased food security, income, and employment.
"Including Park Edge community enterprises into our network of certified enterprises has been a key goal as we designed, developed, and implemented our Gorilla Friendly™ initiative. It is a great pleasure to showcase these creative businesses that are building local economies and actively engaging in gorilla conservation efforts", said Christine Lippai, Executive Director at WFEN.
About the Wildlife Friendly Enterprise Network
Wildlife Friendly Enterprise Network (WFEN) has developed certification programs that support grassroots farmers, ranchers, herders, artisans, indigenous peoples, and conservation heroes from around the world. Certified Gorilla Friendly™ Park Edge Products, one of our certification programs, has been supporting and enabling local park edge enterprises around the Virunga area in Rwanda and Uganda to initiate Gorilla Friendly™ innovative business ideas and enhance resilience of the local communities in the Greater Virunga Transboundary Landscape.
About International Gorilla Conservation Programme (IGCP) (www.igcp.org)
IGCP is a coalition programme of Conservation International, Fauna & Flora International and WWF with a mission to secure the future for mountain gorillas. IGCP achieves this through working in partnership with State and non-State actors in the Democratic Republic of Congo, Rwanda, and Uganda. Its Directorate is located in Kigali, Rwanda.