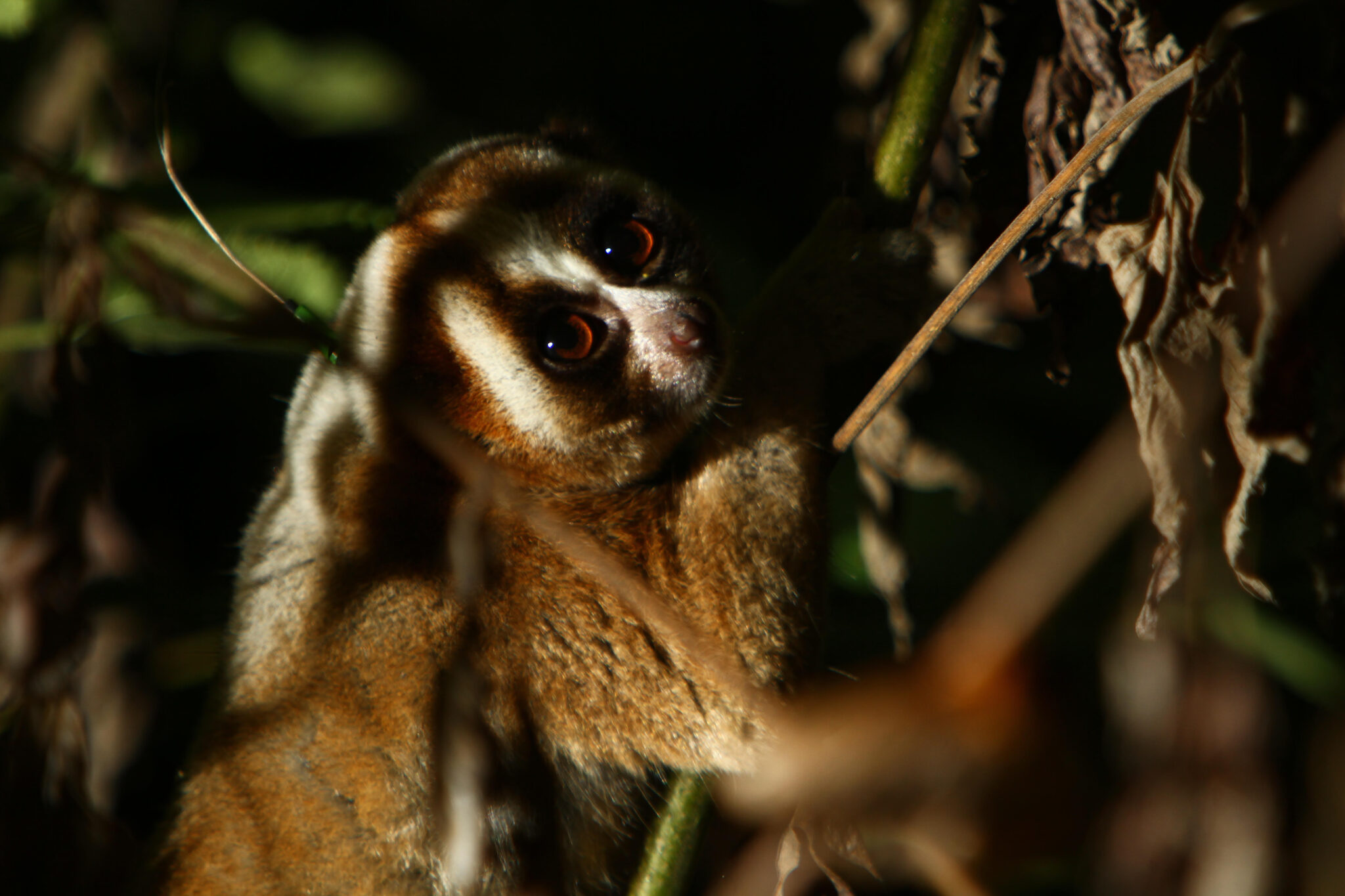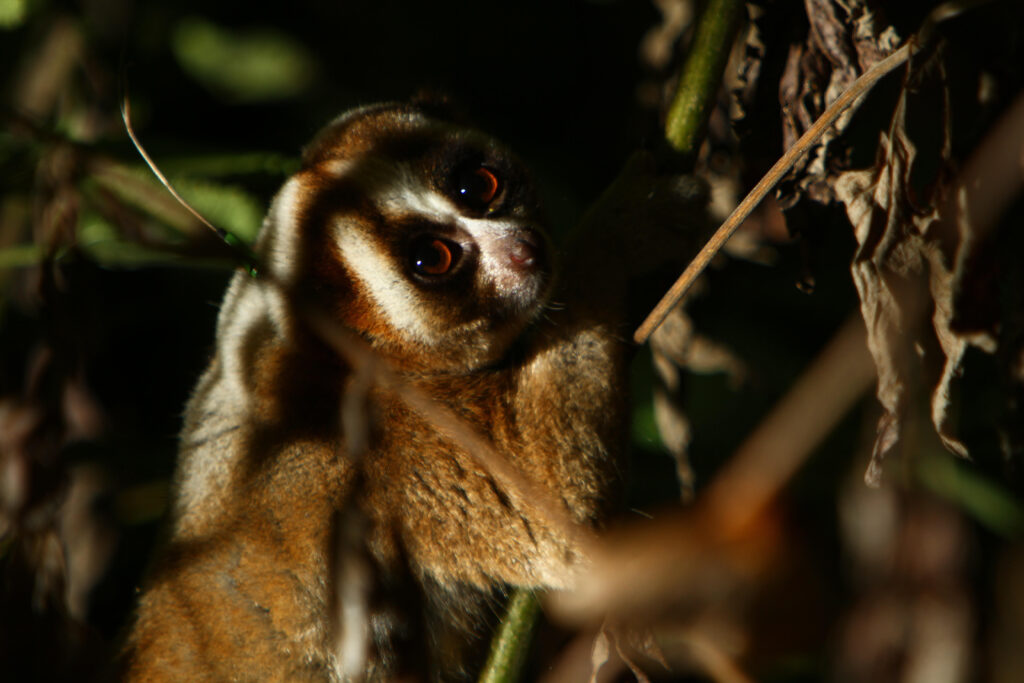 The Little Fireface Project Earns Wildlife Friendly™ Certification for Javan Coffee that Protects Critically Endangered Primate



Dr. Anna Nekaris and team from Oxford Brookes University lead effort to protect the Javan slow loris through conservation enterprise development
FOR IMMEDIATE RELEASE
West Java Indonesia – 16 october 2020 – The Little Fireface Project (LFP) has been awarded Wildlife Friendly™ Certification, a certification that has only been achieved by 26 projects – with many of these spanning national borders and working with multiple villages and local communities – worldwide. Established in 2011, the LFP is protecting the Critically Endangered Javan slow loris whilst also implementing conservation initiatives with local communities. Now LFP is working together with over 400 coffee farmers in the villages of Cipaganti and Pangauban, West Java, Indonesia to improve protection of populations of threatened species whilst also safeguarding the livelihoods of local farmers.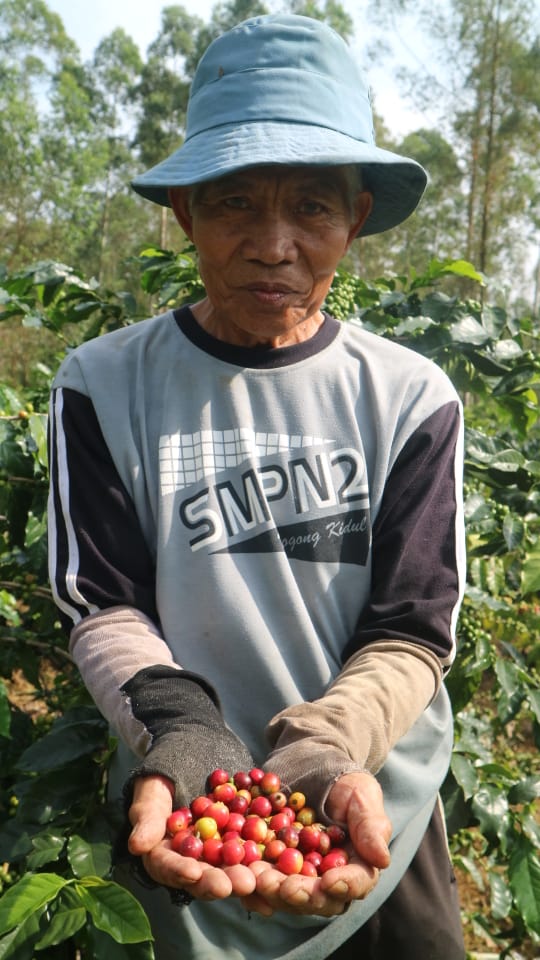 In order to achieve Wildlife Friendly™ Certification, relevant stakeholders worked together to ensure the safety of local populations of threatened species, such as the Critically Endangered Javan slow loris. These measures included implementing organic and wildlife-friendly farming practices, actively taking part in local conservation efforts and establishing a hunting and littering ban in the immediate area. Although this aspect of the programme was only established in 2019, this was a culmination of eight years of dedicated conservation work and has been a dream of those within the community for many years.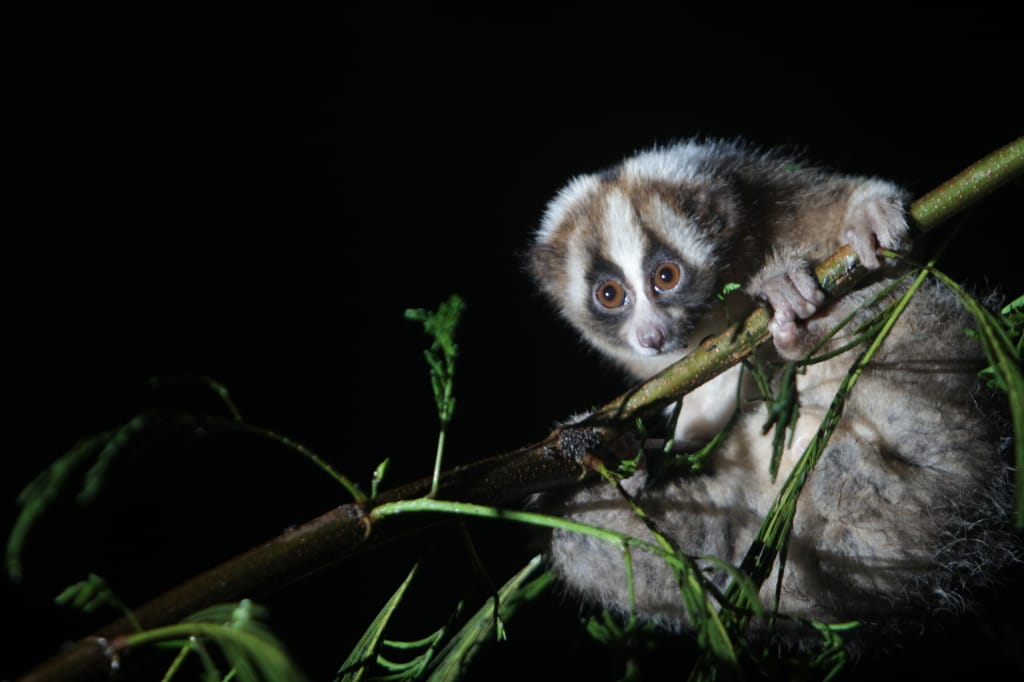 "Protecting the surrounding environment and acting on its behalf is becoming second nature to Cipaganti residents," says Janjan Nugraha, leader of Cipaganti's coffee farming cooperative, Tani Mukti Cipaganti.
"We as coffee processors see the benefits of how great coffee is, not only from the economic side but we also see from other sides, such as environmental sustainability and the conservation of wildlife and biodiversity (particularly endemic plants). We are very proud and happy for the cooperation that has been built so far [with LFP]. The benefits we have got among the Cipaganti villagers are starting to produce encouraging results. We have begun to care more about the cleanliness of our environment, trash management has become popular within our community, as well as the strong desire of the community to protect wildlife from unlawful hunting."
Wildlife-friendly farming practices encourage a mutually-beneficial relationship between wildlife and the local community. The use of these practices directly improves the conservation outlook of vulnerable species by providing good-quality habitat, improving soil quality and protecting populations against hunting, while also ensuring that local farmers are gaining valuable ecosystem services from these species, such as pollination, seed dispersal and pest control services. Whilst these services help the farming process, they also help to produce higher quality coffee.
Wildlife Friendly™ Certification will give farmers the opportunity to sell their coffee to conscious consumers around the world, exporting to zoos, universities and coffee shops around the UK, USA and Europe. By giving consumers the opportunity to buy ethical, sustainable coffee, farmers will be able to sell their product at a higher price, thus ensuring that they receive a fair wage and are able to continue farming sustainably in the long-term.
"We have been working with Prof. Nekaris and her team over several years to lay the foundation for this effort with the local community and to integrate the science from the field to define what "wildlife friendly" coffee really means in Java and for slow loris. This has been a model for how this work and these partnerships should carried out. We are excited to be able to share the results with our learning network and beyond" said Julie Stein, Executive Director and co-founder of the Wildlife Friendly Enterprise Network (WFEN), the organization that manages the Certified Wildlife Friendly™ program.
Prof. Anna Nekaris, Director of the LFP, says, "The principle remaining habitat of Javan slow lorises is in agroforestry habitats. With such habitats unprotected by government laws, and illegal hunting being much easier in such habitats, having the support and protection of the local community in order to ensure their survival is vital. We are incredibly proud of the steps the community has taken to achieve WFEN certification and hope that indeed it secures the future for this important species."
###
About the Little Fireface Project
The Little Fireface Project (LFP), headed by Professor Anna Nekaris, is a conservation project under Oxford Brookes University's charitable Slow Loris Fund. The team studies the ecology of the slow and slender lorises, and contributes wherever possible to the conservation and ecology of loris species throughout their range. The project's scope of research is widespread encompassing behavioural ecology, museum studies, genetics, acoustics, taxonomy, conservation education and chemical ecology. Their mission is to obtain vital data about all loris species to contribute to their conservation in the wild and in captivity, including aiding rescue centres in reintroductions and aiding in the welfare of slow loris pets in countries where it is still legal to keep them. They intensively use, monitor and evaluate social media to inform the public world-wide about the plight of slow lorises to mitigate their trade. Our current main field project is on the Indonesian island of Java, where we have initiated the first-ever long-term study of a loris in the wild – the Javan slow loris. At the same time, during country-wide surveys in forests and wildlife markets we also contribute to the conservation of other obscure nocturnal animals, including colugos, pangolins, civets, small cats, mustelids and owls.
Facebook and YouTube: Little Fireface Project
Instagram and Twitter: @littlefireface
Email: info@littlefireface.org
Web site: https://www.nocturama.org
About Wildlife Friendly Enterprise Network
WFEN and its certification programs represent grassroots farmers, ranchers, herders, artisans, indigenous peoples and conservation heroes from around the world including two World Bank Development Marketplace Award winners, a U.N. Equator Prize winner, leadership in the world's marketplace for REDD+ Carbon Offsets, and a Time Hero for the Planet. Wildlife Friendly® products contribute to the conservation of over thirteen million hectares of diverse wetlands, forests, and grasslands; protect keystone endangered species in Asia, Africa, Europe, and Latin and North America, including the slow loris, snow leopard, elephant, cheetah, red panda, and wolf; and benefit over 300,000 people through increased food security, income and employment. For more information visit: www.wildlifefriendly.org, Instagram: @wildlifefriendly, Twitter: @wfen
Contact
Little Fireface Project
Anna Nekaris: anekaris@brookes.ac.uk and Adela Cragg: ac@firebirdpr.co.uk
WFEN – Christine Lippai: christine@wildlifefriendly.org