Pasturebird First Southern California Farm to Achieve Certified Wildlife Friendly® Status
Warner Springs and Murrieta farm raises pastured chickens, rebuilds healthy, regenerative soils and grasslands, and coexists with wildlife.
FOR IMMEDIATE RELEASE
Warner Springs, CA, September 18, 2016 Most people don't set up a wholesale pastured poultry operation in an area known for its mountain lion activity as much as for its orchards. Yet for farmer Paul Grieve of Pasturebird, flourishing habitat is an integral part of farming. "The important thing to us is that we build an ecosystem. Our role is to steward the land and grow a great environment for Mother Nature."
On its newest farm­­­­­­­­­­ site—100 acres of a 1000 acre parcel that meets the Palomar and Iron Spring Mountains in Warner Springs—Paul and his family are restoring a former potato field to permanent pasture. They ensure wildlife corridors remain open and use a variety of methods to protect their chickens, in order that a variety of wildlife can pass through the property. "We end up seeing snakes, rabbits, birds, worms, deer, and coyotes. I love being able to see those guys come through the farm but not interrupt our operations. Knowing that mountain lions are around makes it even better. It means we're doing something right."
This sentiment, together with a variety of husbandry practices to meet the farm's stewardship mission, has enabled Pasturebird and sister location, Primal Pastures, to become Southern California's first farm to achieve Certified Wildlife Friendly® status. Certified Wildlife Friendly® recognizes farms and ranches committed to regenerative practices that enable wildlife and livestock to coexist. The farm is working to restore perennial grasslands. It uses managed, multi-species grazing practices to improve soil. It conserves wildlife corridors, and relies upon proactive, humane practices to deter predators, among other key attributes. Along with peers around the globe, Pasturebird and Primal Pastures are part of a progressive wave of agriculture that models the critical role of farms and ranches in sustaining wildlife and habitat.
The farm's efforts have been noticed by the Los Angeles Dodgers and the Lakers, both of which have accounts. "Pasturebird's commitment to transparency and raising birds the way they were meant to live is truly inspiring," says chef Alan Latourelle of Wolfgang Puck, another satisfied customer. Kitchen workers from the hospitality group's Southern California staff recently toured the farm, gaining first-hand experience of what Pasturebird terms simply "real chicken."  Inspired by renowned grass farmer Joel Salatin of Virginia, Paul Greive and his family are committed to creating a scale-alternative to factory farming that cares for the land, the animals and consumers' health.
The farm started simply enough, 5 years ago, from the family's search for healthy food for its own use: "We were paying a bunch of money for labels, but not good food," explains Paul. "We wanted to eat meat that was not bad for the environment or our bodies," he explains. "We couldn't find what we were looking for." And, so what began with an order of 54 chickens for personal use turned into a vocation for 2 generations and multiple branches of Paul's family.   Pasturebird, a wholesale operation opened in 2015, builds upon the success of Primal Pastures, the family's direct-to-consumer farm in Murrieta.
Livestock guardian dogs are integral to the farm's ability to coexist with wildlife. While predator losses were significant in the farm's first true commercial year, the family quickly realized the use of lethal control "didn't jibe at all with what we were doing," says Paul. Rather, "we were working to "heal the land, heal the soil, and participate with nature." Today, the farm raises its own Anatolian Shepherd/Great Pyrenees mix guardians. The dogs help to protect the flock, which is moved to fresh pasture daily in open-air, floorless chicken tractors. The farm vision includes having its operations become carbon-neutral in a few years, by offsetting the energy put into tractors and other equipment through its soil building activities.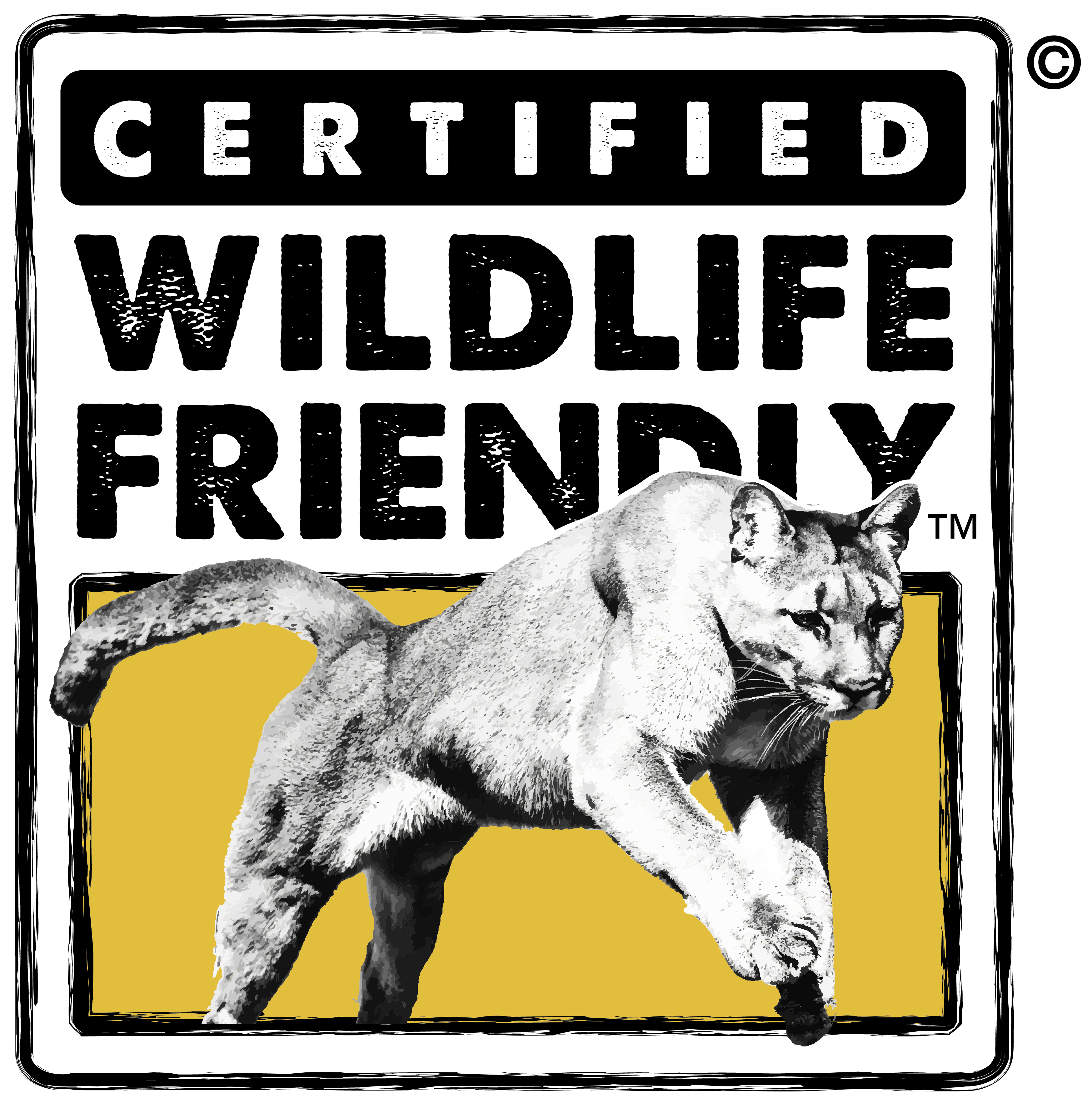 The farm's practices mean it is a regional model. Winston Vickers, a veterinarian with the Southern California Mountain Lion Project states: "I am thrilled that Paul and his team are leading the way in the region by taking measures to not only protect their chickens and raise healthier ones, but simultaneously helping to keep wildlife populations and the ecosystems healthy. I applaud their foresight and leadership, and urge others to follow their great example."
Its efforts mean great food, too. "Seeing chickens that you can tell are happy and healthy is refreshing in this day and age. I never thought I would be so excited about chickens" continues Chef Latourelle.  Thank you Pasturebird for what you do, it makes our jobs much easier."
###
About Pasturebird and Primal Pastures
Primal Pastures (direct to consumer) and Pasturebird (wholesale) farms raise pastured chicken in Southern California. By rotating the chickens to fresh pasture every single day, the farm's chicken is not only healthy and delicious but also goes beyond sustainability to rebuild healthy, regenerative soils and grasslands.
Instead of using antibiotics to fight disease within the flock, Pasturebird and Primal Pastures use a healthy environment of pasture, sunshine, fresh air, and space to prevent sickness. Instead of marketing vegetarian-fed chicken (chickens are not vegetarians), we want our chickens to eat as many bugs and worms as possible. And instead of hiding our farm from the public, we know that our best marketing is transparency, so we regularly open the ranch for tours and events. For more information, contact Paul Greive via 855-4PASTURE or paul@pasturebird.com and visit www.pasturebird.com and www.primalpastures.com
About Wildlife Friendly Enterprise Network
The Wildlife Friendly Enterprise Network and its Certified Wildlife Friendly® and Predator Friendly® programs represent farmers, ranchers, artisans and conservation heroes from around the world. Participating farms in North America maintain and enhance wildlife habitats and employ a mix of careful observation and proactive practices to allow wildlife and livestock to coexist.
Certified Wildlife Friendly® products contribute to the conservation of over twelve million hectares of diverse wetlands, forests, and grasslands; protect keystone endangered species in North America, Europe, Africa, Asia and Latin America, including wolves, elephants, cheetahs, red pandas and snow leopards, and benefit over 200,000 people through increased food security, income and employment. For more information visit: www.wildlifefriendly.org
Contact:
Paul Greive, Chief Executive Officer
Pasturebird Poultry Company
855-4PASTURE; paul@pasturebird.com
FOR IMMEDIATE RELEASE
Madrone Coast Farm First in California to Achieve Certified Wildlife Friendly® Status for coexistence with Mountain Lions
Madrone Coast Farm of Felton, CA Provides Habitat for Pumas
FELTON, CA (October 28 2014) Madrone Coast Farm is the first farm in California to achieve Certified Wildlife Friendly® status in recognition of its wildlife stewardship practices, following an ISO-compliant third-party audit process. "We feel that coexistence with wildlife, including mountain lions, is very important to the health of the local ecosystem.  Farmers and ranchers can successfully use proactive practices to coexist with predators," says farmer Alison Charter-Smith.
Charter-Smith and her husband, Tony Jaehnichen, raise heritage chickens, ducks, goats, sheep, and pigs, and offer pasture-raised chicken and duck-eggs, pork and wool at 4 farmer's markets throughout the Santa Cruz area. The vast majority of their farm is wooded and accessible to wildlife, including 3 juvenile mountain lions seen on the farm this past summer. In addition to maintaining ponds to provide water, Charter-Smith and Jaehnichen are working to increase the habitat value of their land for terrestrial and avian visitors alike. The farm has nesting boxes for swallows, bats, owls and bees. Black-tailed deer, coyotes and bobcats are also in the vicinity.
To keep stock safe, Madrone Coast Farm keeps a close eye on its animals, especially at vulnerable periods, such as lambing, corrals stock at night, and engages the help of a pair of Maremma livestock guardian dogs. "I feel great knowing my food purchases support wildlife," says Madrone Coast customer Bonnie Doran. "It's important to me to know the food I'm eating is not adversely impacting the ecosystem. I was raised to respect the wildlife that have always been here and belong. We need to coexist with native species, not to kill them off."
"The Certified Wildlife Friendly® label helps consumers to vote with their pocketbooks. Consumers can now support free-ranging wildlife as they buy from local farms," says Julie Stein, Executive Director of the global Wildlife Friendly Enterprise Network. Certified Wildlife Friendly® farms and ranches support wildlife, biodiversity, and a host of ecosystem services. Read more »