WFEN Welcomes Wild Kaapi™ as First Certified Coffee Company in the World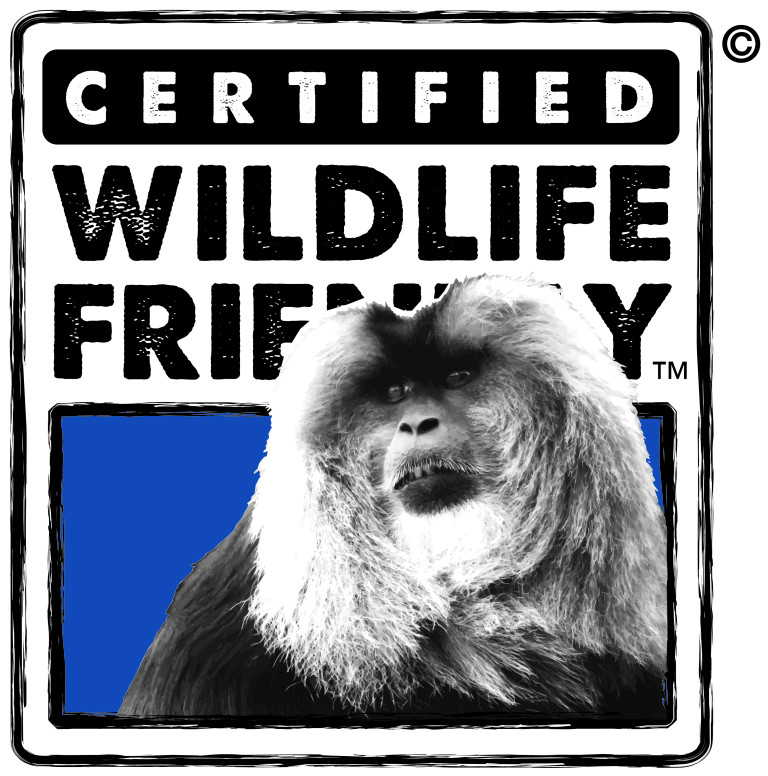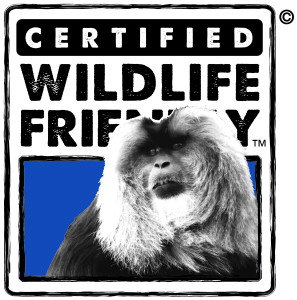 Wild Kaapi™ empowers coffee drinkers to do good with every cup of Certified Wildlife Friendly™ coffee
FOR IMMEDIATE RELEASE
WESTERN GHATS, INDIA: JUNE 1 2017—The Wildlife Friendly Enterprise Network (WFEN), a global community dedicated to the development of products and tourism that contribute to the conservation of threatened wildlife and to the economic vitality of rural landscapes, is pleased to announce the awarding of Wildlife Friendly™ Certification to Wild Kaapi™ coffee company.
Wild Kaapi™ emerged out of a scientific effort to measure on-farm biodiversity, market dynamics and the management actions of more than 1100 farmers in India's Western Ghats. The Western Ghats of India are a global biodiversity hotspot home to the largest population of wild tigers, elephants and endemic amphibians and birds not found anywhere on the planet. The coffee landscapes of Karnataka present ideal conditions for promoting wildlife-friendly practices in coffee production.
Wild Kaapi's coffee is sourced from coffee farms that are now certified Wildlife Friendly™ through rigorous scientific audits for birds, butterflies, mammals, amphibians and trees. The vision for the company is to build sustainable livelihoods and create a network of coffee growers who foster thriving populations of wildlife on their lands while delivering the highest quality of freshly roasted coffee to consumers.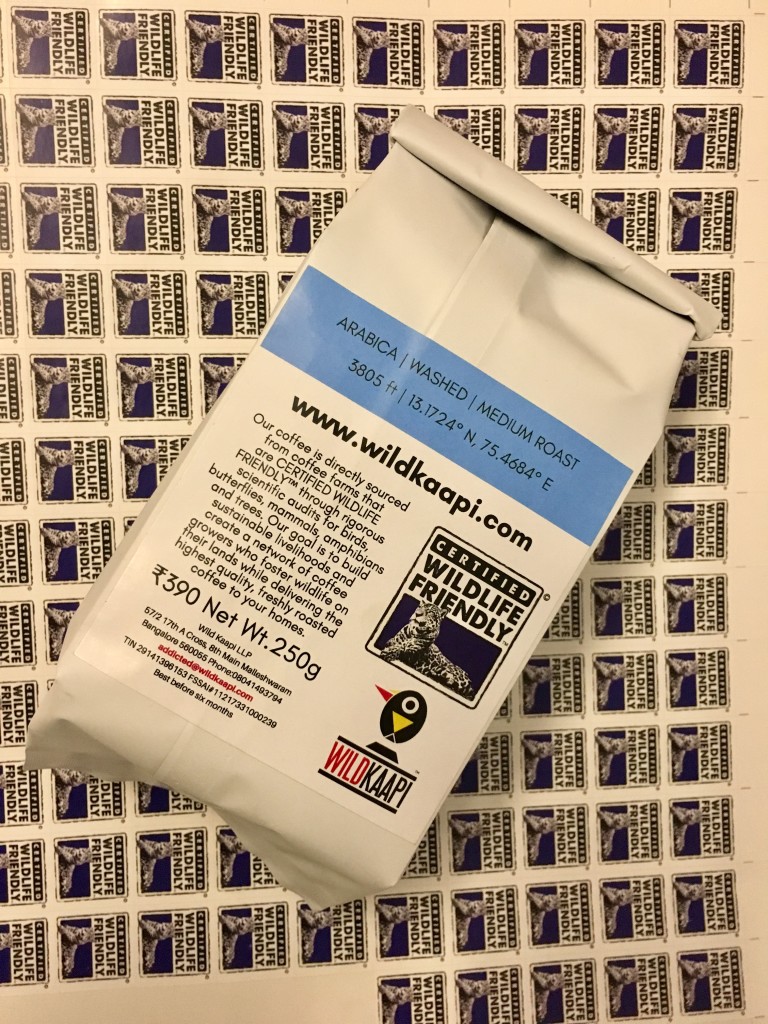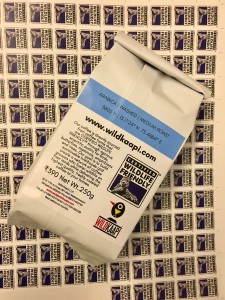 Avinash Sosale co-founder of Wild Kaapi™ explains "Our company has established new standards for supporting wildlife on coffee farms in the Ghats through a certification program which incorporates local expertise and knowledge optimizing the ecological, social and economic value of coffee production landscapes. We believe innovation and partnerships based on rigorous science will forge new paths for conservation."
At launch Wild Kaapi™offers single origin coffees from Wildlife Friendly™ farms in the Chikmagalur District in Karnataka, the birthplace of coffee in India. The freshly roasted coffee is sold online at www.wildkaapi.com and can be custom ground to the coffee connoisseur brewing preferences be it an Aeropress, Chemex or Moka Pot.
"Agricultural lands are increasingly important as critical refuges and corridors for wildlife globally who are facing multiple threats from climate change to habitat conversion" said Julie Stein, Executive Director and co-founder of WFEN. "We are thrilled to welcome Wild Kaapi™ as the first Wildlife Friendly™ coffee company in the world.  Wild Kaapi™ sets a high standard for ensuring biodiversity on coffee farms in India's Western Ghats truly ensuring that we as consumers are empowered to support wildlife conservation and sustainable agricultural with every cup of coffee – a true triple bottom line win."
###
About Wildlife Friendly Enterprise Network
WFEN and its certification programs represent grassroots farmers, ranchers, artisans, indigenous peoples and conservation heroes from around the world including two World Bank Development Marketplace Award winners, a U.N. Equator Prize winner, leadership in the world's marketplace for REDD+ Carbon Offsets, a Time Hero for the Planet, and a National Geographic Big Cats Initiative grantee. Certified Wildlife Friendly® products contribute to the conservation of over twelve million hectares of diverse wetlands, forests, and grasslands; protect keystone endangered species in Asia, Africa, Europe, and Latin and North America, including the Snow Leopard, Tiger, Elephant, Cheetah, Red Panda, and Wolf; and benefit over 200,000 people through increased food security, income and employment.  For more information visit: www.wildlifefriendly.org
Wild Kaapi
Visit: www.wildkaapi.com
https://www.facebook.com/wildkaapi
https://www.instagram.com/wildkaapi
https://www.twitter.com/wildkaapi
Contact:
Wild Kaapi, Avinash Sosale: Avinash@wildkaapi.com
Wildlife Friendly, Julie Stein: Julie@wildlifefriendly.org
For Immediate Release
FIRST FARM IN U.S. GAINS DUAL TOP ANIMAL WELFARE & WILDLIFE FRIENDLY CERTIFICATIONS
Living Earth Farm in Eugene, Ore. Uses
Sustainable Agriculture Practices to Coexist with Wildlife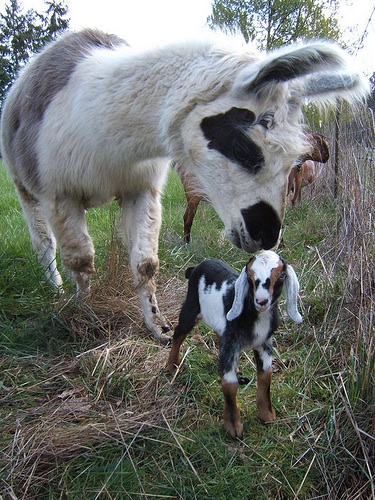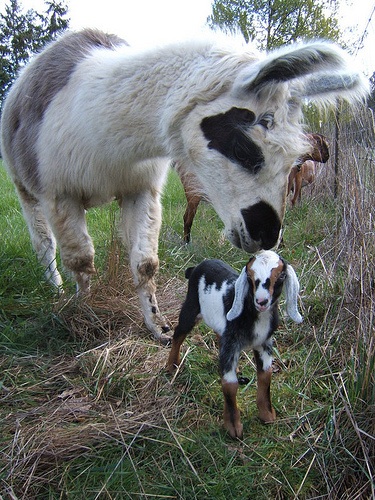 EUGENE, ORE. (August 5, 2013) – Sharon Blick of Living Earth Farm is the first farmer in the U.S. to achieve dual certification from both Animal Welfare Approved and Certified Wildlife Friendly™ for her flock of laying hens, meat birds, and herd of dairy goats.
The Certified Wildlife Friendly™ program is designed to assess and reward farmers and ranchers across the U.S. and Canada who coexist with native predator and wildlife species. Blick participated in a third-party audit, carried out by an Animal Welfare Approved auditor, to demonstrate compliance with the specific standards. As a result, Living Earth Farm products can now be marketed using the Certified Wildlife Friendly™ logo.
As well as gaining Certified Wildlife Friendly™ accreditation, Blick also achieved Animal Welfare Approved certification, an accolade only granted to family farmers with the keenest attention to animal welfare and environmental management on their farms. Called a "badge of honor for farmers" and the "gold standard," this certification and food label lets consumers know that the animals were raised in accordance with the highest animal welfare standards in the U.S., using sustainable agriculture methods on an independent family farm. Read more »